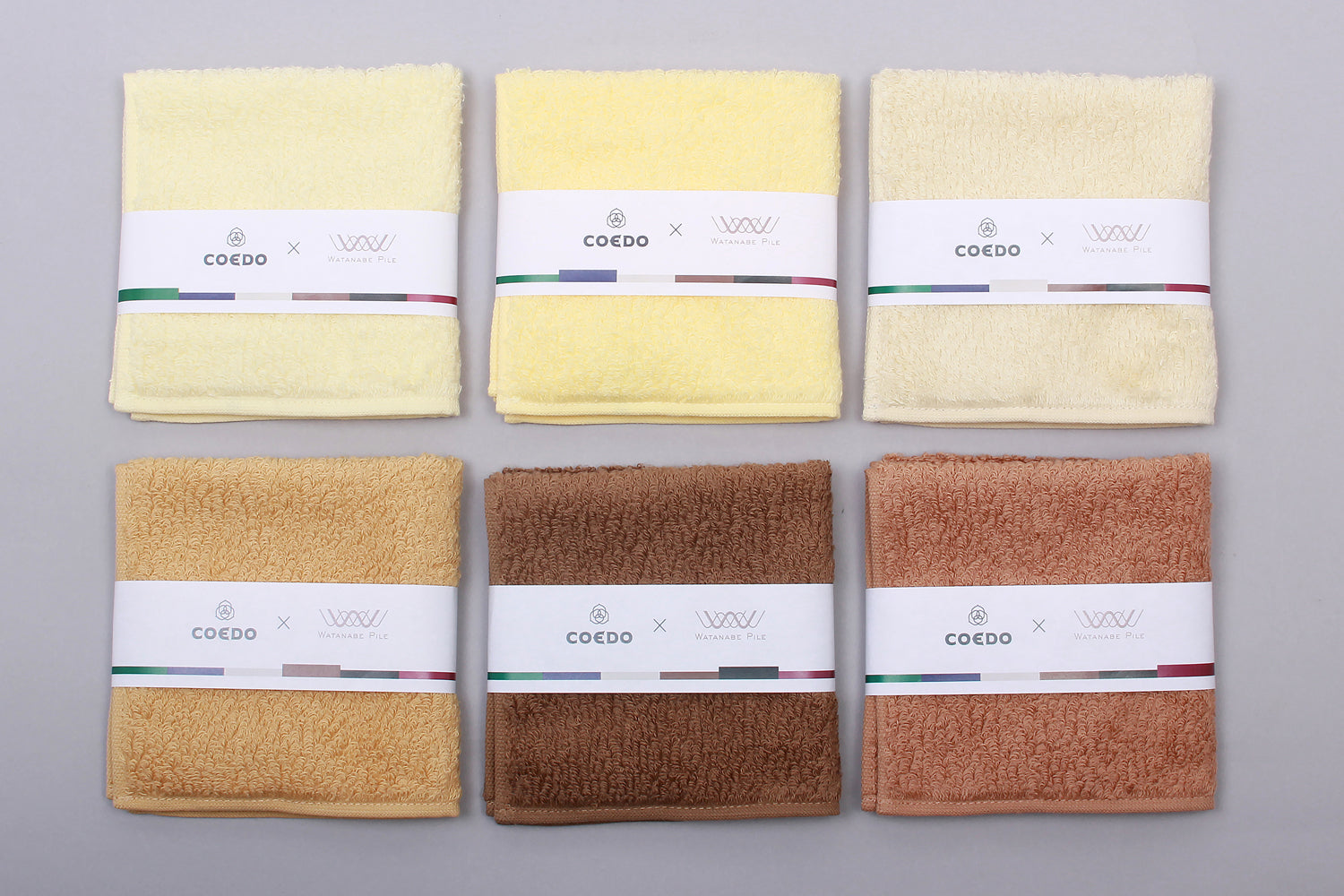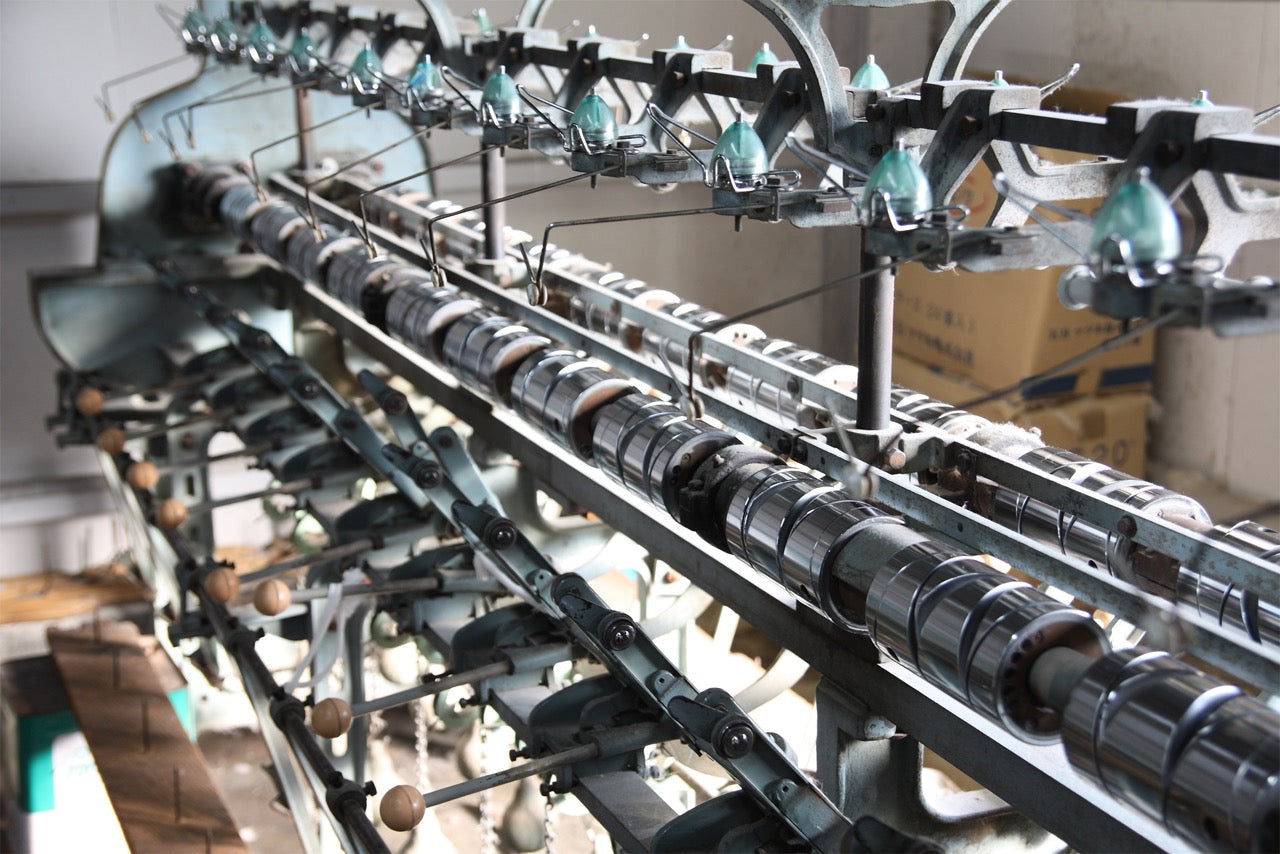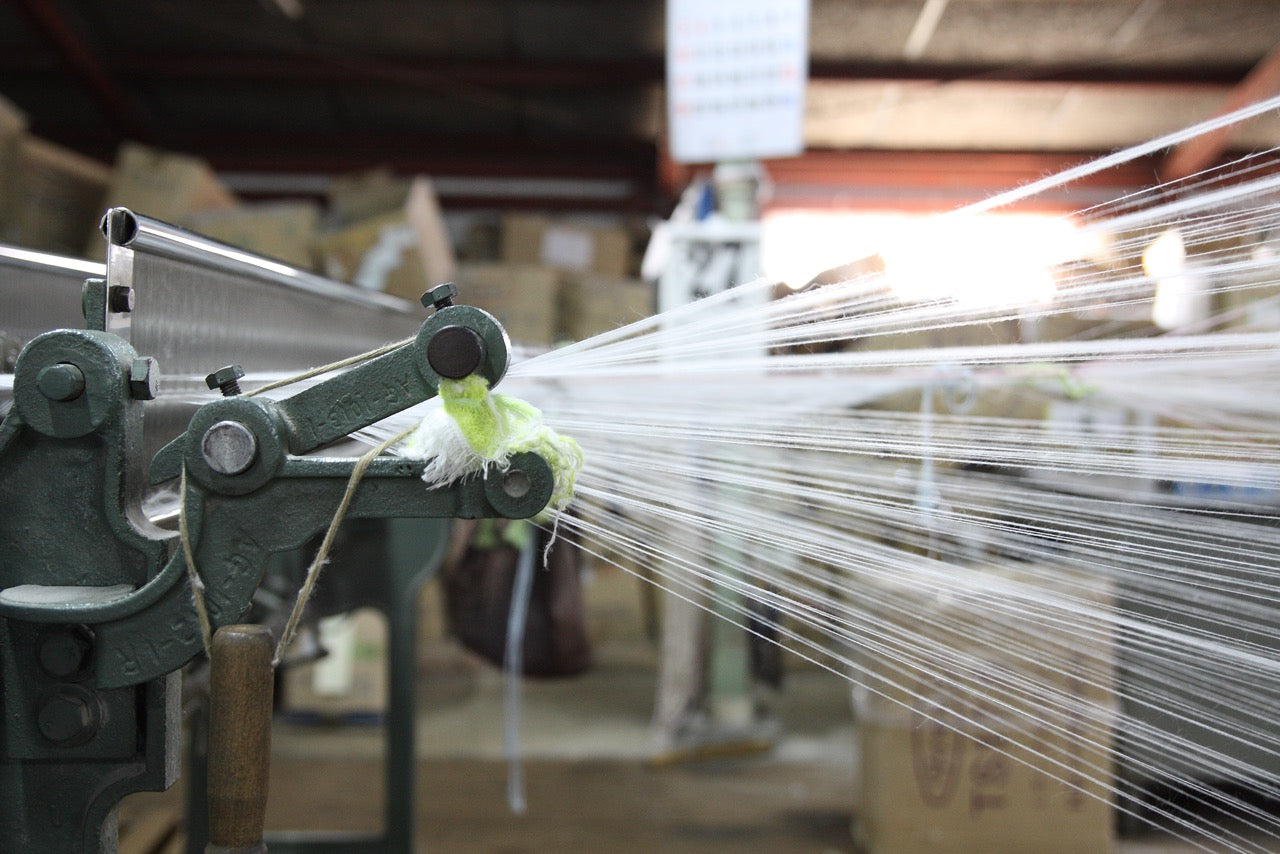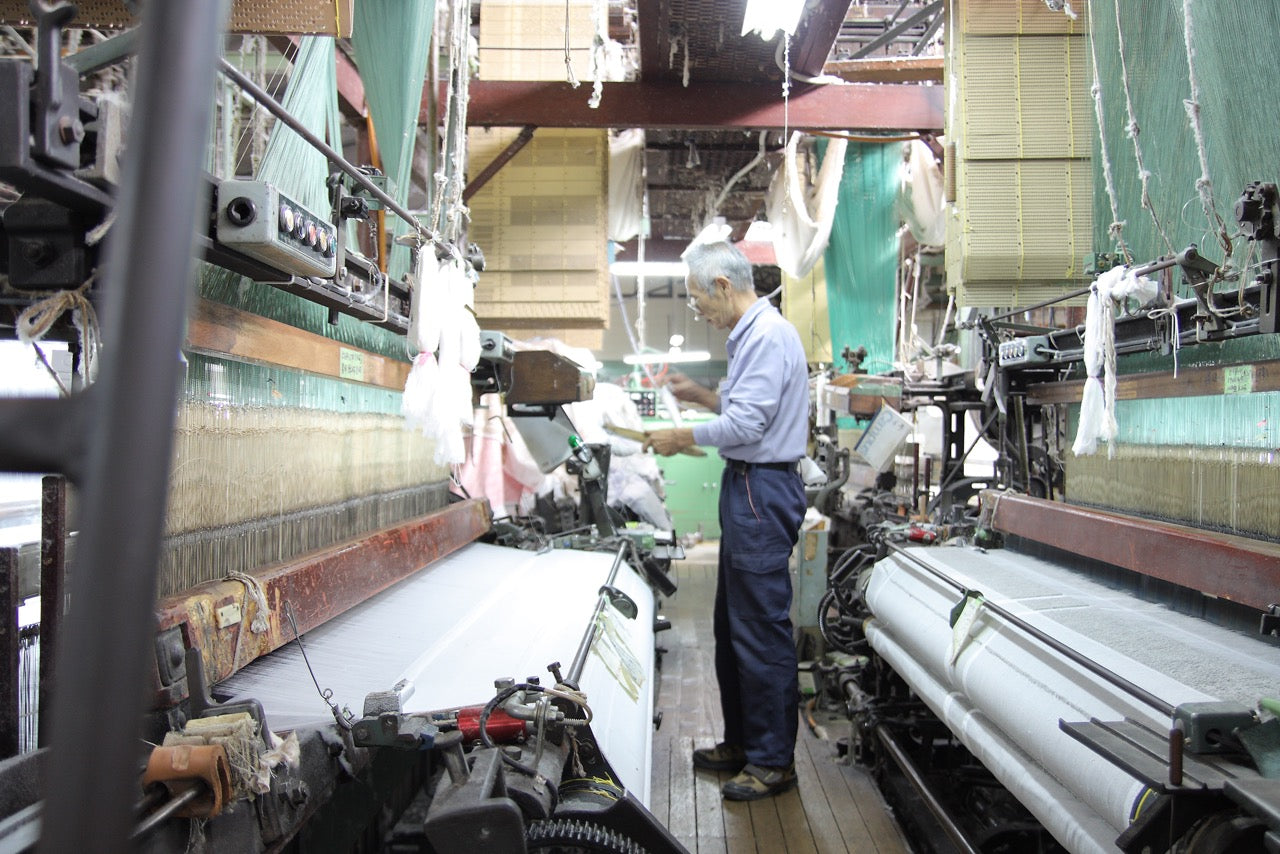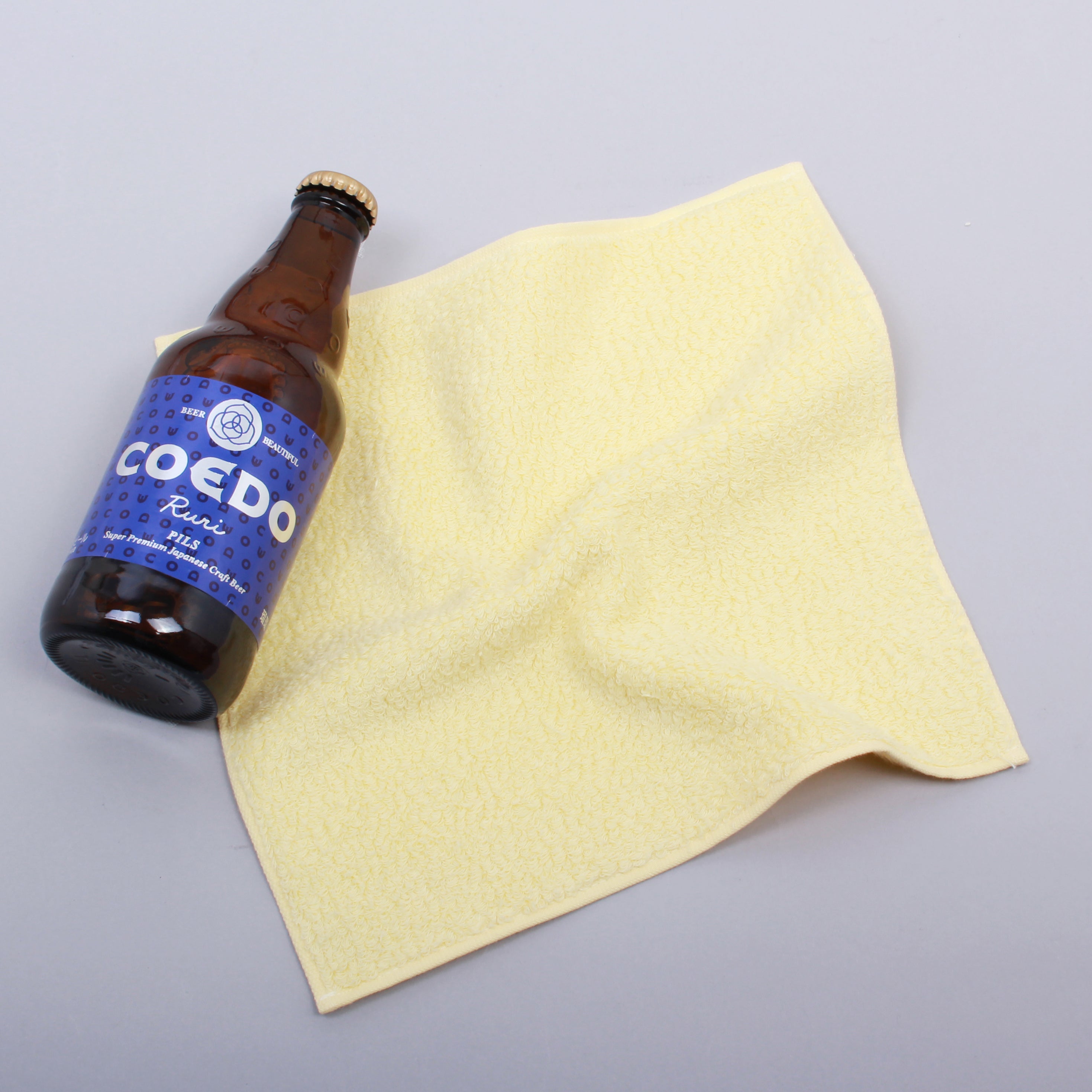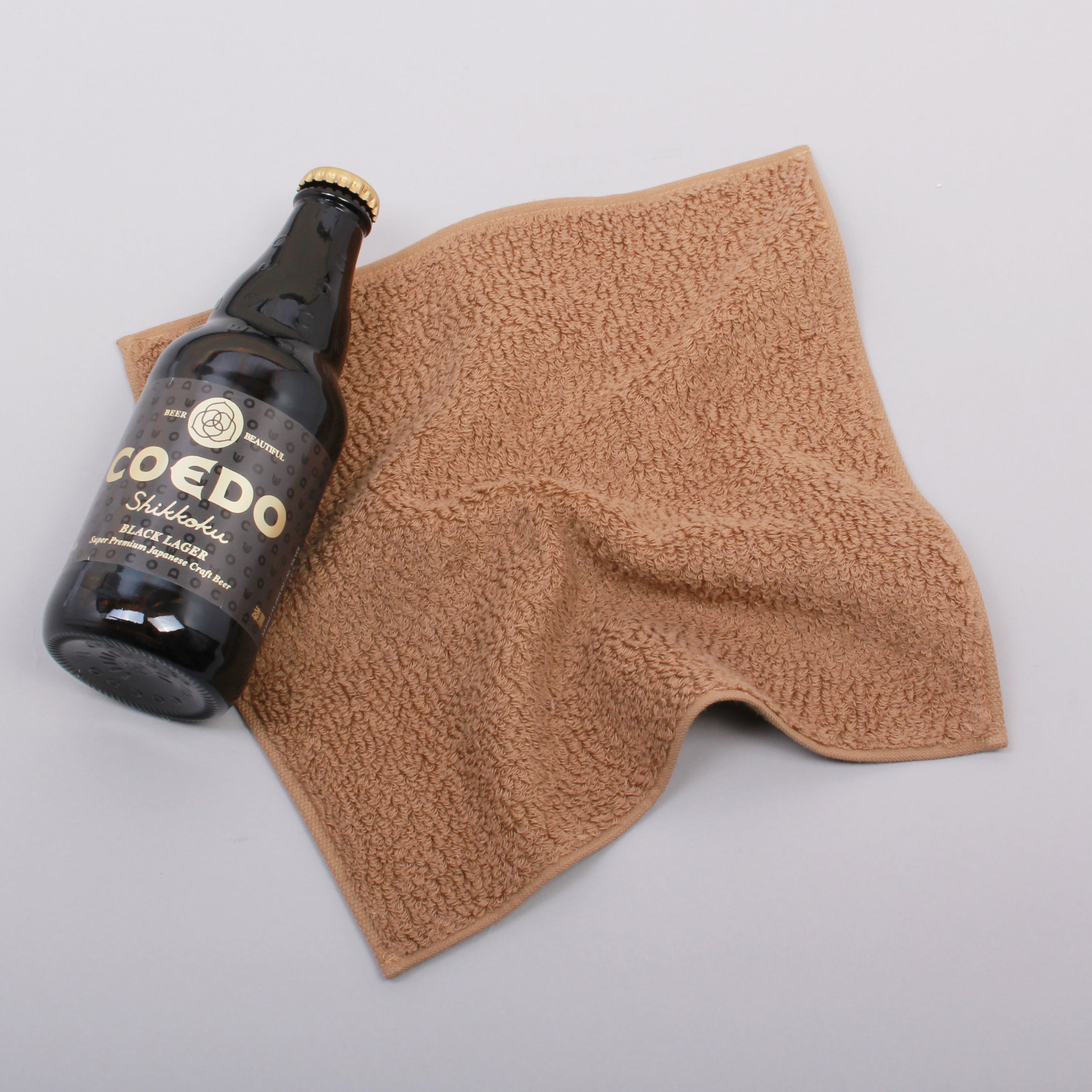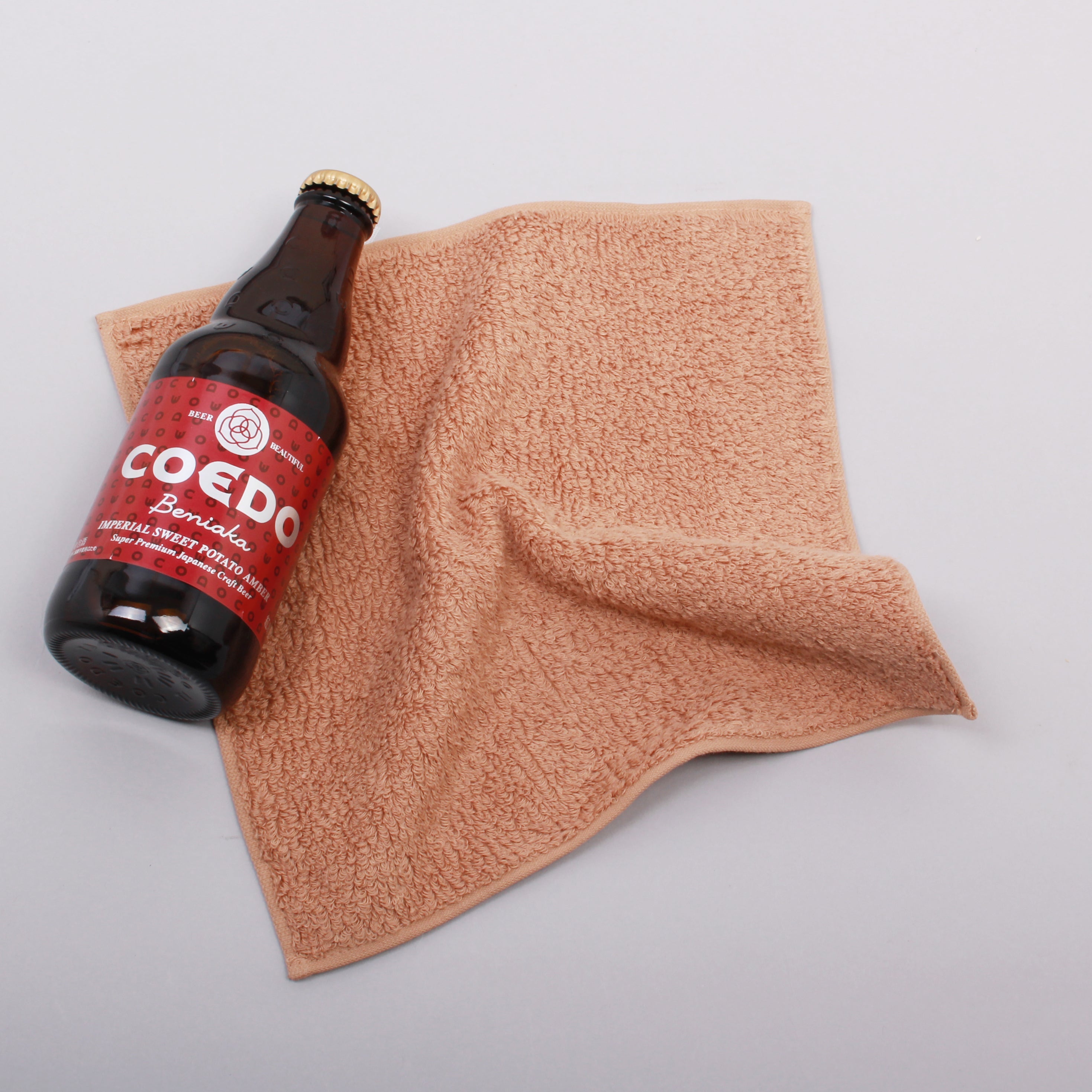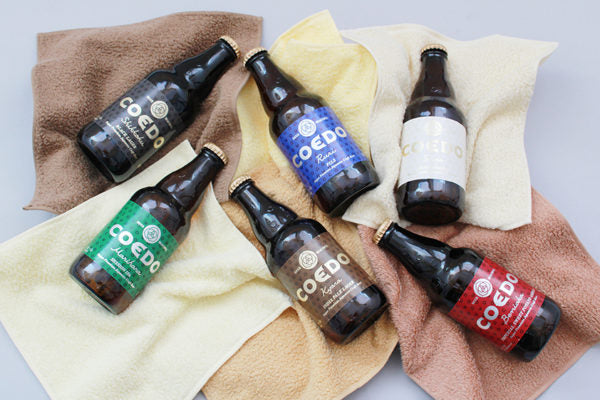 COEDO × WATANABE PILE beer-dye towel handkerchief
COEDO ONLINE SHOP Limited Edition]
*This item is a towel only. Beer is not included*.
This item is a collaboration with Watanabe Pile Fabrics of Imabari Towel in Ehime Prefecture. This is a beer dyed towel using all six of the standard Coed beers.
The towels are dyed using the "botanical dye" technique, which can extract the pigment from the beer itself, the source of the color.
While maintaining colorfastness, the towels achieve the subtle differences in coloration that only craft beer can achieve.
The towels are available as a set with beer or as a stand-alone towel, and are recommended as a gift!
From the left in the upper row, Marihana-dyed, Ruri-dyed, Shiro-dyed; from the left in the lower row, Kyara-dyed, Shikkoku-dyed, Beniaka-dyed.
Product name】
COEDO x WATANABE PILE beer-dye towel handkerchief "COEDO x WATANABE PILE beer-dye towel handkerchief"
・Size: 25cm x 25cm
・Color: Total 6 colors (Marihana Color: 6 colors (Marihana, Ruri, Kyara, Shikkoku, Shiro, Beniaka)
・Material 100% cotton (organic extra-long length cotton from Bangalore, Karnakata, India)
・Dyeing material Coedo Beer dyeing technique Botanical dye
Yamato Transport "Nekopos" service [Nationwide flat rate: 300 yen (tax not included)
Shipping Information
Please note
Please enter the expected delivery date and desired delivery time in the remarks column when you place your order.
Orders are usually shipped within 7 business days of placing an order. (Closed on Saturdays, Sundays, and holidays)
In the case of pre-ordered items, the order will be shipped within 7 business days from the scheduled shipping start date.

In the case of payment by convenience store or bank transfer, the order will be shipped after the payment is completed.
Packing and Noshi
Packing Information
We will affix the invoice slip directly to the product.
If you do not wish to have the invoice slip directly affixed, such as for use as a gift, please enter "double wrapping request" in the remarks column.
Double wrapping" means wrapping the product with plastic wrap and affixing the invoice slip on top.
About Noshi
Please specify at checkout if you wish to receive a noshi gift.
We do not offer message cards. Please understand.