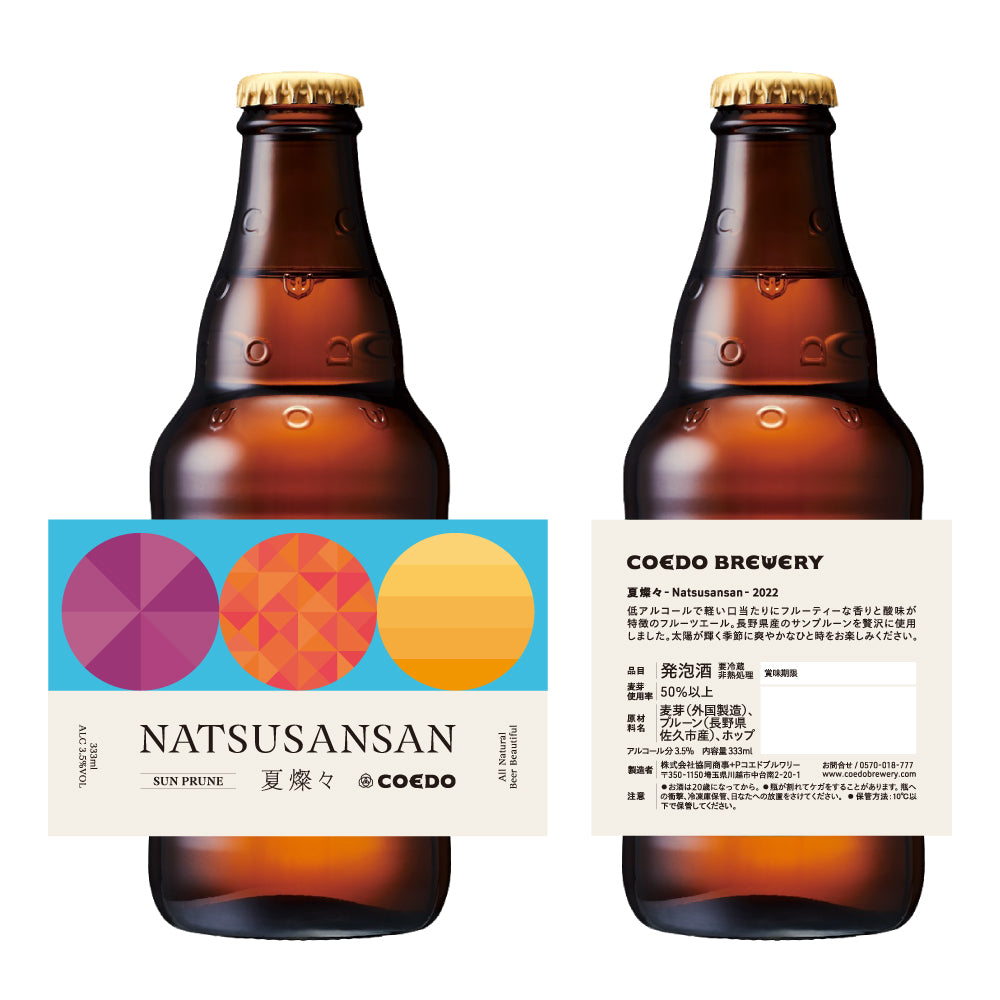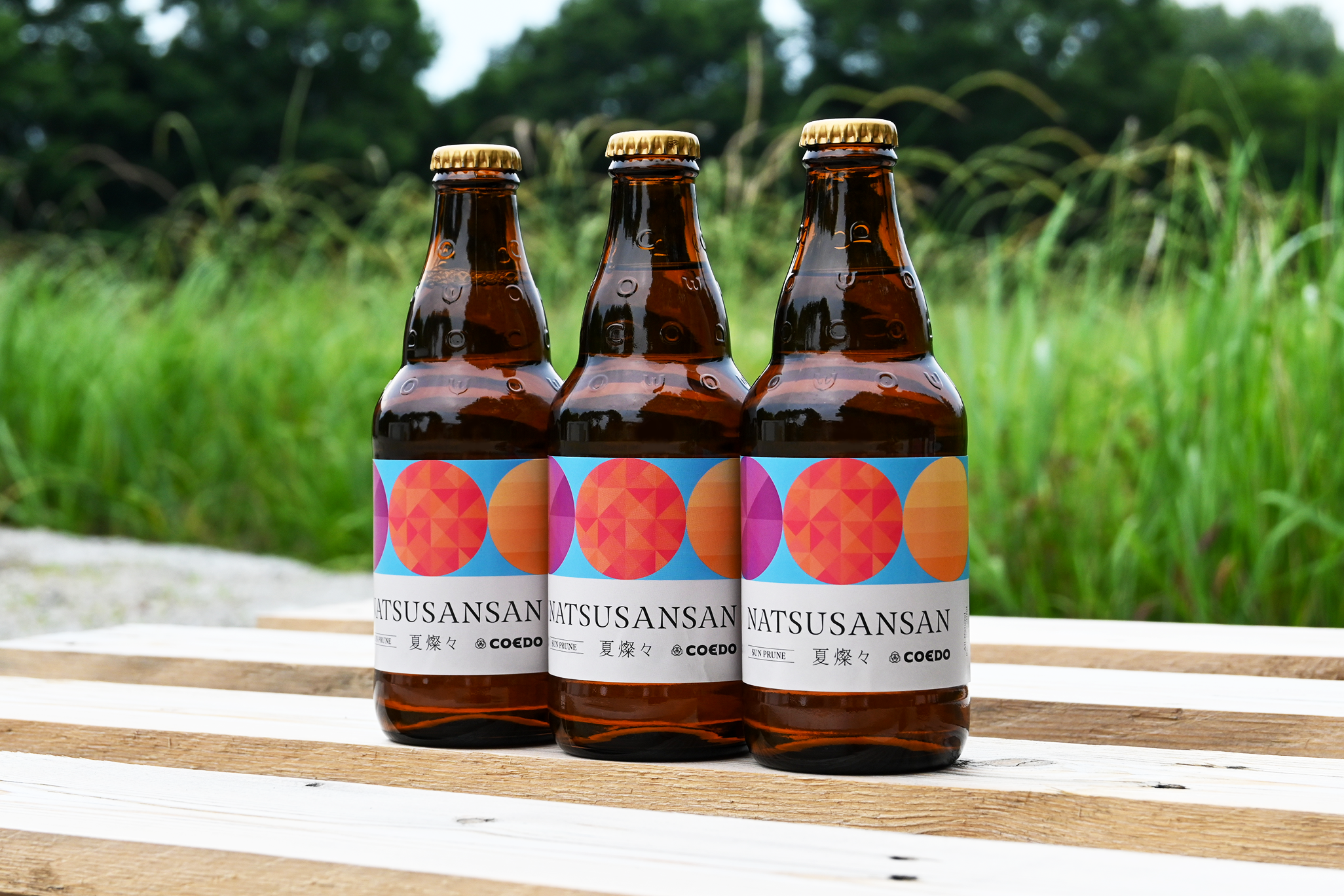 《2021・22年発売》『夏燦々-Natsusansan-』
Natsusansan" was first brewed last year.
In response to requests for a re-brew, we have brewed it again this year, this time in season!

This fruit ale uses "samploons" from Sakurai Farm in Saku City, Nagano Prefecture.
Saku City has a favorable growing environment with low year-round rainfall and a cool climate that is insect resistant, and the difference in temperature between day and night has a positive effect on texture, flavor, and sugar content.
Prunes that are overripe cannot be sold on the market because they are out of standard, but when you put a knife in them, they are so fresh that you want to eat them as they are.
In the brewing process of Summer Brilliant, the seeds are removed one by one by hand and combined with the wort while taking into consideration extraction efficiency.
The refreshing acidity and flavor of the fresh prunes themselves are retained, while the light alcohol content is perfect for early summer.
It will be pleasant to drink in the light of day like Daylight Saison.

********************

《Launched in 2022》 "Natsusansan 2022"

Ingredients: malt, prunes (from Sakurai Orchard in Saku, Nagano), hops
Beer style: Fruit Ale
Alcohol content: 3.5%
Specifications: 333ml bottle
Shelf life Expiration date: 120 days after production

********************

Shipping Information
Please note
Please enter the expected delivery date and desired delivery time in the remarks column when you place your order.
Orders are usually shipped within 7 business days of placing an order. (Closed on Saturdays, Sundays, and holidays)
In the case of pre-ordered items, the order will be shipped within 7 business days from the scheduled shipping start date.

In the case of payment by convenience store or bank transfer, the order will be shipped after the payment is completed.
Packing and Noshi
Packing Information
We will affix the invoice slip directly to the product.
If you do not wish to have the invoice slip directly affixed, such as for use as a gift, please enter "double wrapping request" in the remarks column.
Double wrapping" means wrapping the product with plastic wrap and affixing the invoice slip on top.
About Noshi
Please specify at checkout if you wish to receive a noshi gift.
We do not offer message cards. Please understand.