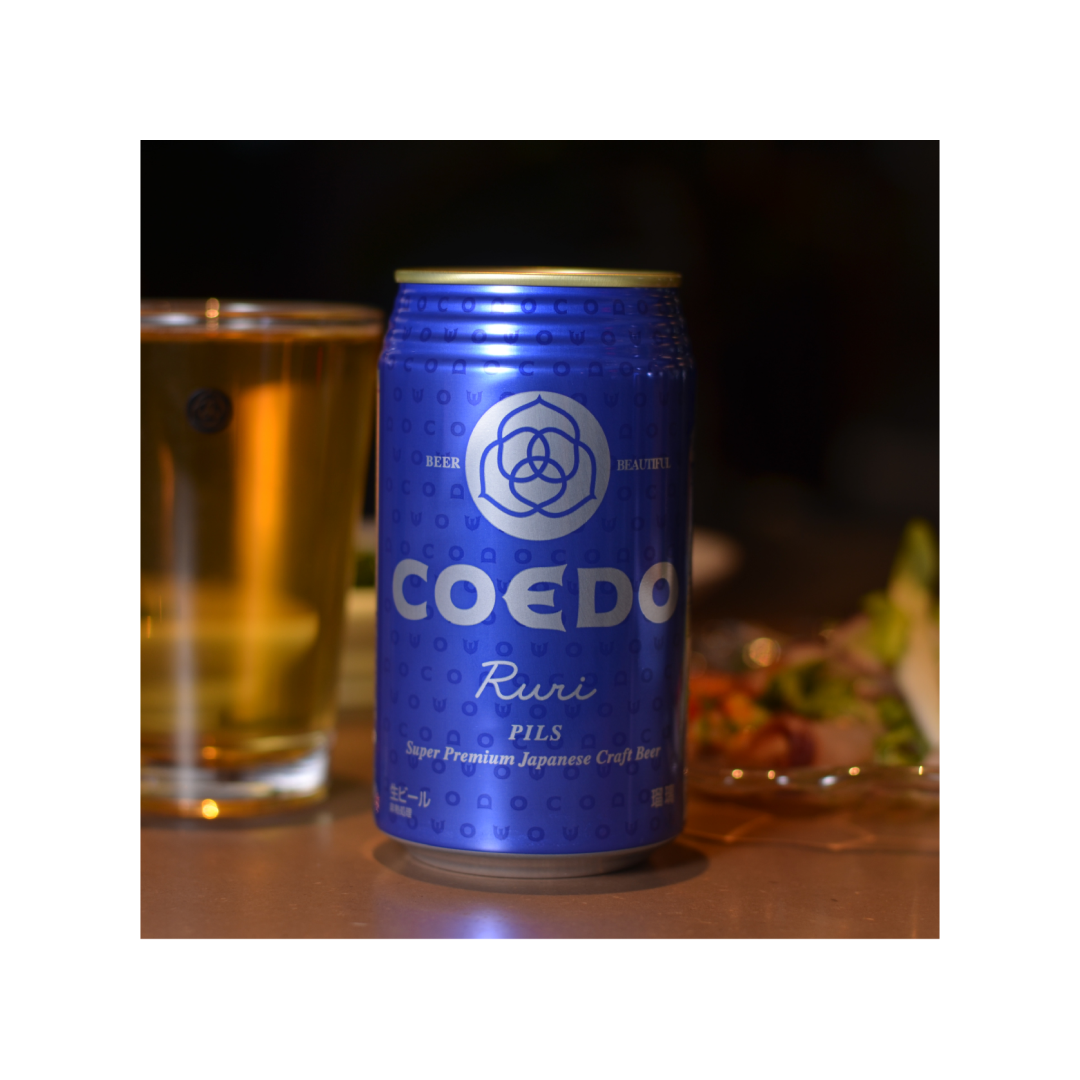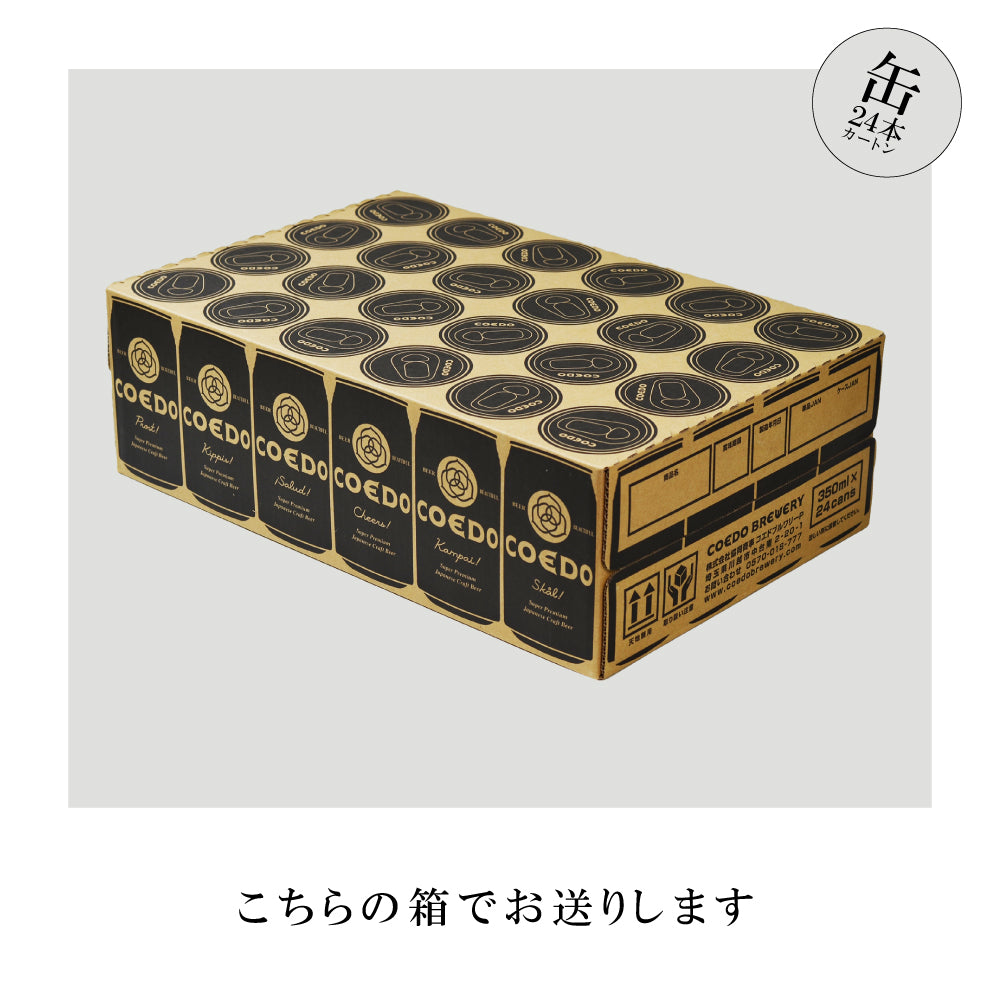 COEDO Casual Set (24 cans of 3 kinds)
This 24-pack set includes 8 bottles each of COEDO's standard canned lineup of Ruri, Kyara, and Marihana, for daily use.
The set is perfect for everyday use, parties and BBQs with family, friends, and colleagues, as an accompaniment to activities, as a stocking stuffer for home use, and for a variety of other situations.
The beer is delivered in a new cardboard case that won the Silver Award in the "Japan Package Design Award 2021".
To commemorate the award, six original coasters (not for sale) will be included as a purchase bonus!
********************
COEDO Casual Set (3 cans, 24 bottles)
Contents of the set0
Ruri
"Ruri" - The royal road to beer, Pilsner. You will enjoy the balance of bitterness and aroma of hops and the delicious taste of barley.
 Beer Style: Pils
 Ingredients: malt, hops
 Alcohol content: 5% abv
Kyara
"-Aromatic hops aroma reminiscent of white grapes and tropical fruits, bitterness, richness, and drinkability."
 Beer Style: IPL India Pale Lager
 Ingredients: malt, hops
 Alcohol Content: 5.5
Marihana
"-A session IPA with a gorgeous aroma of citrus-inspired aroma hops."
 Beer Style: Session IPA
 Ingredients: malt (including wheat malt), hops
 Alcohol Content: 4.5
Purchase Privilege
COEDO original coaster (not for sale) x 6
0Expiration date0
 180 days from manufacture
 Stated on the bottom of each can.
Storage Method
 Store in a cool, dark place out of direct sunlight.
********************
Shipping Information
Please note
Please enter the expected delivery date and desired delivery time in the remarks column when you place your order.
Orders are usually shipped within 7 business days of placing an order. (Closed on Saturdays, Sundays, and holidays)
In the case of pre-ordered items, the order will be shipped within 7 business days from the scheduled shipping start date.

In the case of payment by convenience store or bank transfer, the order will be shipped after the payment is completed.
Packing and Noshi
Packing Information
We will affix the invoice slip directly to the product.
If you do not wish to have the invoice slip directly affixed, such as for use as a gift, please enter "double wrapping request" in the remarks column.
Double wrapping" means wrapping the product with plastic wrap and affixing the invoice slip on top.
About Noshi
Please specify at checkout if you wish to receive a noshi gift.
We do not offer message cards. Please understand.