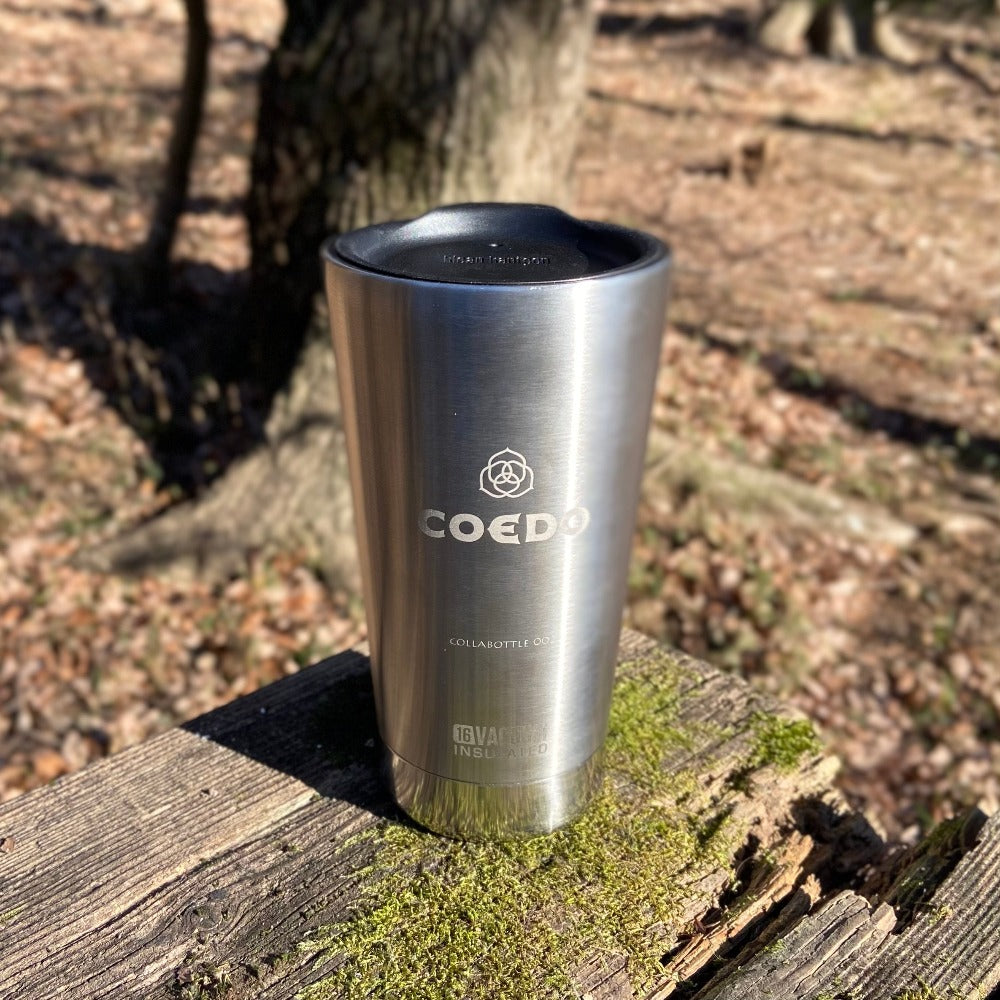 COEDO × Klean Kanteen Pint Bottle
COEDO ONLINE SHOP Limited Edition
This collaborative bottle is filled with the functionality of Klean Kanteen, a B Corporation* certified company, and COEDO's craftsmanship.
The original tumbler is useful as a portable cup for festivals, BBQs, camping, etc. The durability is enhanced by Klean Kanteen's unique chip-resistant Klean Coat powder coating technology, and the Climate Lock double-wall vacuum insulation structure keeps the bottle cold for a long time. The Climate Lock double-wall vacuum-insulated construction provides long-lasting cold storage.
This top-quality reusable tumbler eliminates plastic and paper disposable cup waste and reduces environmental impact.
B Corporation: A private certification awarded to companies that conduct business activities in an environmentally and socially responsible manner.
********************
COEDO × Klean Kanteen Pint Bottle
0 Set Contents 0
Parts: Insulated tumbler 16oz x 1 pc, Lid x 1 pc
Capacity: 473ml
Size: H250.2mm x W88.9mm
Spout diameter: 78mm
Leak-proof function: No
0Features
Keep-warm temperature: 60°C or higher (3 hours) / Keep-cold temperature: 7°C or lower (3 hours)
Climate Lock?
Chip-resistant Klean Coat™ powder-coated finish (brushed stainless steel is uncoated)
Food grade 18/8 stainless steel
BPA-free
BPA-free - Material does not retain the aroma or alter the taste of the beverage
Slim design fits in most cup holders
Hand wash is recommended for all insulated products.
*Noshi gift wrapping: not available
*Packing: If ordered as a single item, it will be sent in simple packaging with cushioning material. If ordered as a set with beer, it may be sent packed in the same box as the beer.
********************
Shipping Information
Please note
Please enter the expected delivery date and desired delivery time in the remarks column when you place your order.
Orders are usually shipped within 7 business days of placing an order. (Closed on Saturdays, Sundays, and holidays)
In the case of pre-ordered items, the order will be shipped within 7 business days from the scheduled shipping start date.

In the case of payment by convenience store or bank transfer, the order will be shipped after the payment is completed.
Packing and Noshi
Packing Information
We will affix the invoice slip directly to the product.
If you do not wish to have the invoice slip directly affixed, such as for use as a gift, please enter "double wrapping request" in the remarks column.
Double wrapping" means wrapping the product with plastic wrap and affixing the invoice slip on top.
About Noshi
Please specify at checkout if you wish to receive a noshi gift.
We do not offer message cards. Please understand.