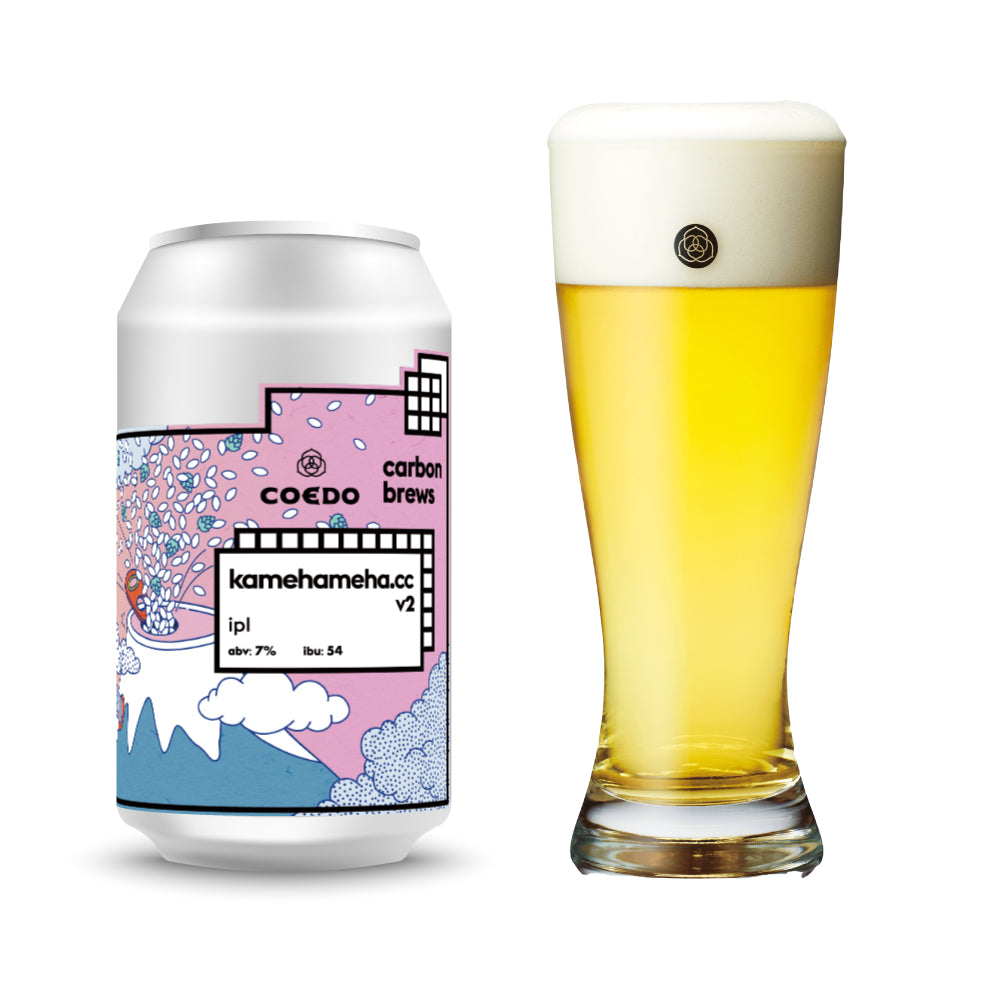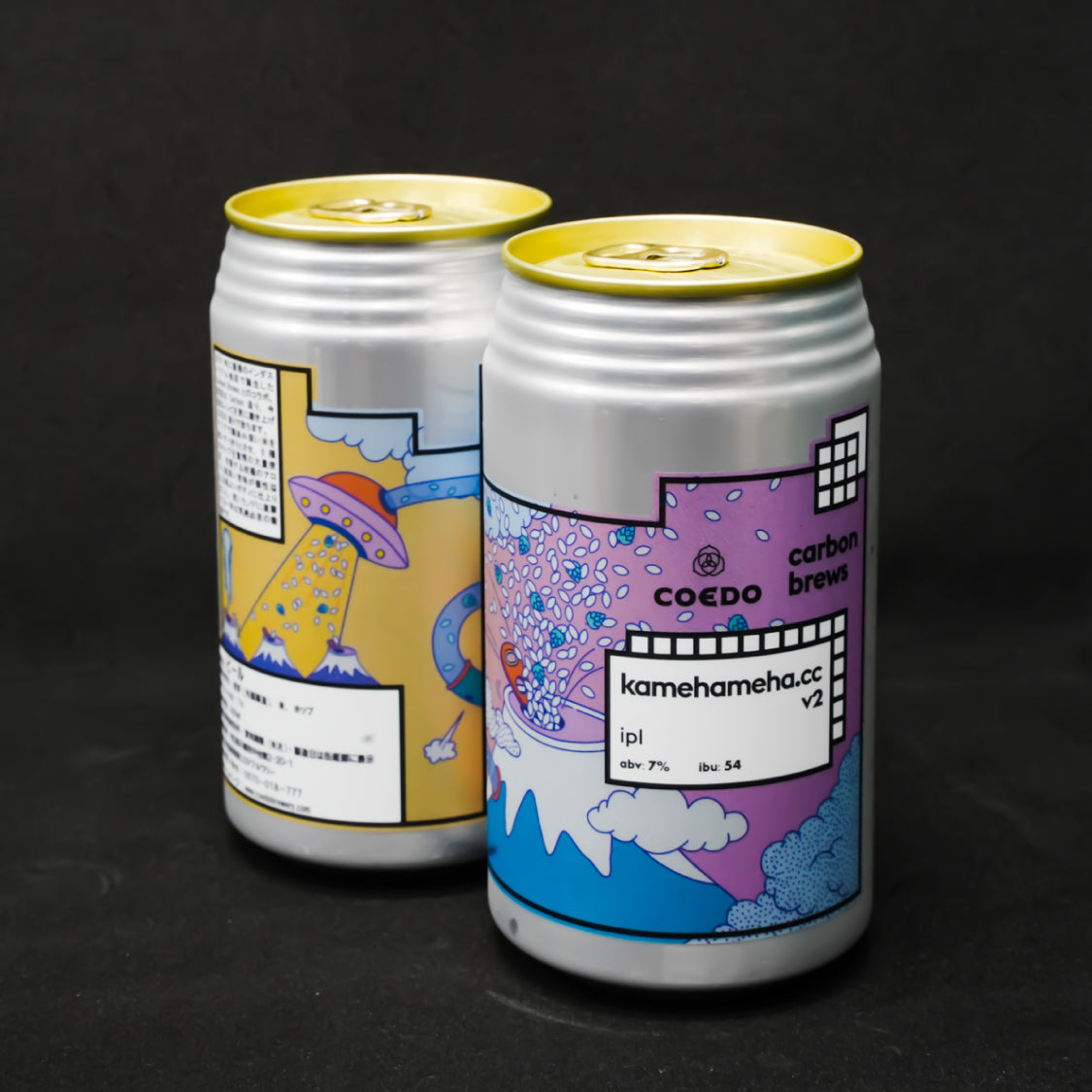 《2022年発売》【carbon brews × COEDO】『kamehameha.cc v2』
A collaboration beer with <carbon brews>, a popular craft brewery in Hong Kong.
In 2019, COEDO brewers went to Hong Kong and brewed the 1st batch at carbon brews, which won a Gold Award at the Australian International Beer Awards the same year. It was highly acclaimed, winning a gold medal at the Australian International Beer Awards that year.
The second batch was brewed at COEDO with an even more refined recipe.
The use of rice grown in Saitama Prefecture gives it a refreshing mouthfeel, while the fruity aroma and deep bitterness from the large amount of six different hop varieties used bring out a wide range of character and create a colorful new taste.
The style is IPL, with a high alcohol content of 7%, yet the finish is enjoyable for beer geeks and beginners alike.
▶About carbon brews
Hong Kong's leading craft brewery, established in 2018 in Fo Tan, Hong Kong's industrial district. With the hope that people who don't like beer will drink it, they brew a wide variety of styles, from classic beers such as lagers and IPAs to low-alcohol beers and sours, so that they can be enjoyed by many people. In just over three years since its founding, the brewery has won numerous awards both in Japan and abroad.
The company brews beers not only in the beer mold, but also in collaboration with a wide range of genres such as coffee shops and film directors.
On March 7, 2022, the company opened its first directly-managed taproom in Japan, <carbon brews tokyo>, in Akasaka, Tokyo.
0carbon brews0
Official HP:
https://www.carbonbrews.com/
instagram: https://www.instagram.com/carbonbrews
0carbon brews japan0
instagram: https:
//
www.instagram.com/carbonbrewsjapan/
********************
[carbon brews × COEDO] kamehameha.cc v2
Ingredients: malt, hops
Beer Style: India Page Lager India Pale Lager
Alcohol content: 7%
IBU: 54.1 (IBU is an international unit of beer bitterness)
Specification: Can 350ml
Shelf life: 180 days from manufacture
Storage method: Keep in a cool dark place
********************
★We do not offer double packaging for this limited product.
Shipping Information
Please note
Please enter the expected delivery date and desired delivery time in the remarks column when you place your order.
Orders are usually shipped within 7 business days of placing an order. (Closed on Saturdays, Sundays, and holidays)
In the case of pre-ordered items, the order will be shipped within 7 business days from the scheduled shipping start date.

In the case of payment by convenience store or bank transfer, the order will be shipped after the payment is completed.
Packing and Noshi
Packing Information
We will affix the invoice slip directly to the product.
If you do not wish to have the invoice slip directly affixed, such as for use as a gift, please enter "double wrapping request" in the remarks column.
Double wrapping" means wrapping the product with plastic wrap and affixing the invoice slip on top.
About Noshi
Please specify at checkout if you wish to receive a noshi gift.
We do not offer message cards. Please understand.