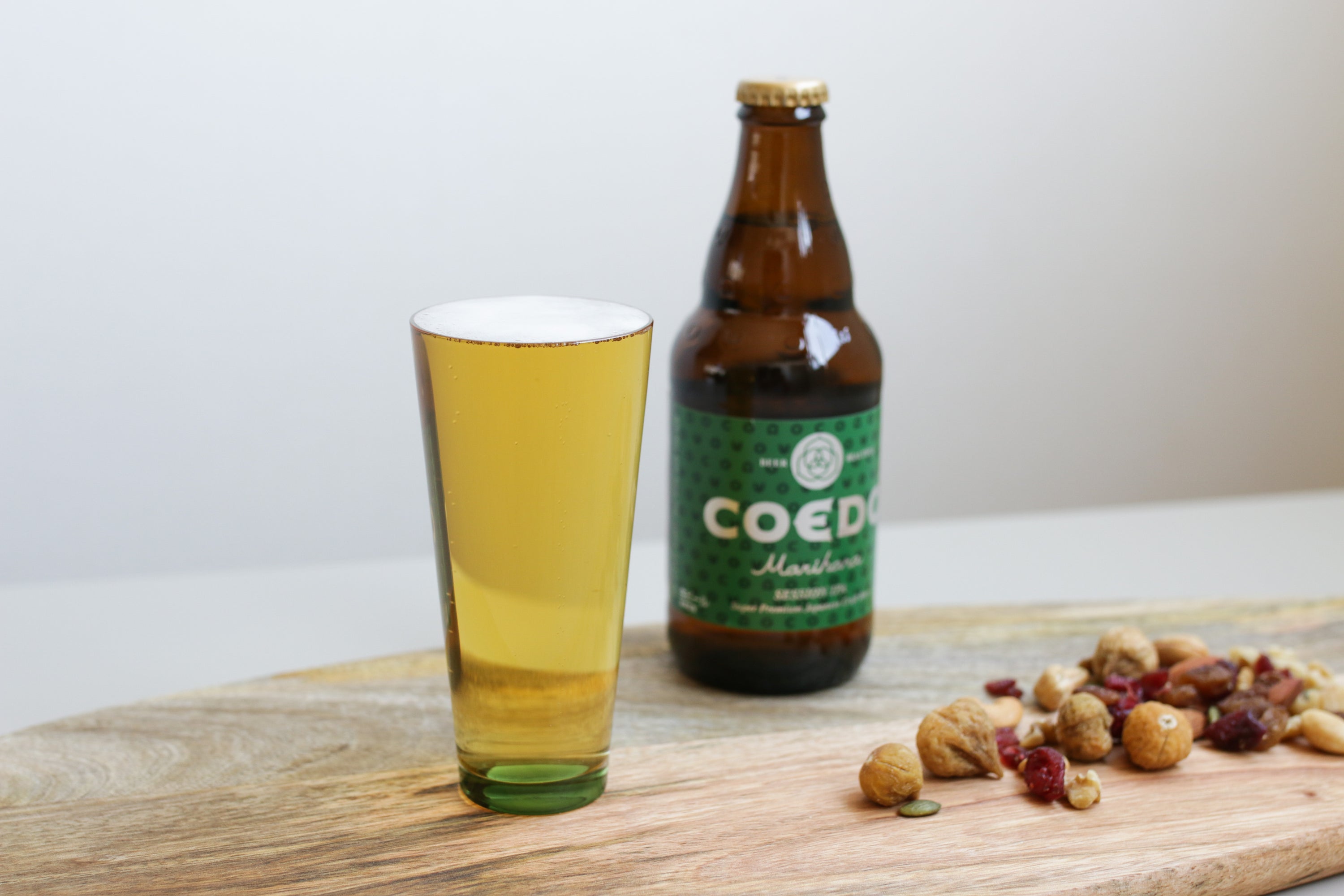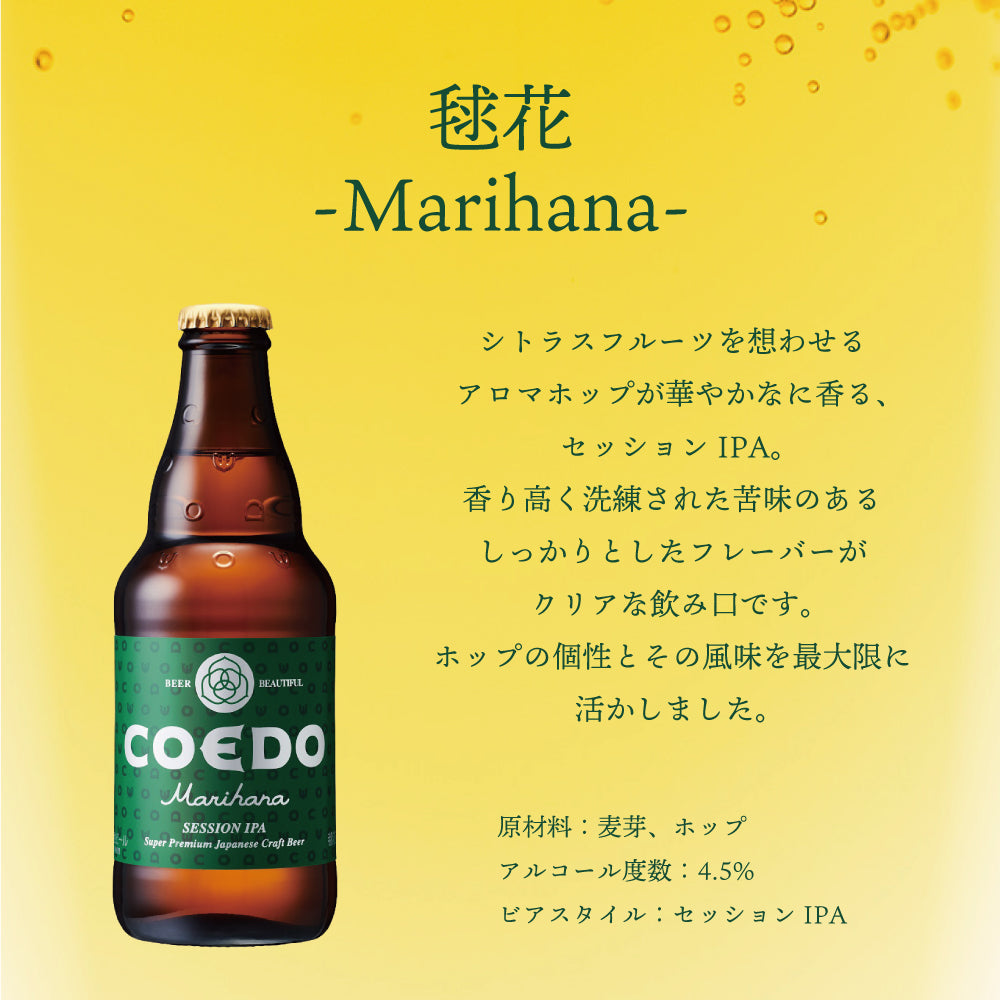 Sghr x COEDO The Beer Series "koiki koiki for Marihana
Since its establishment in 1932, "Sghr Sugahara" has been committed to handcrafted glass manufacturing, and its craftsmen themselves, who are well versed in the characteristics of glass, are passionate about glass manufacturing as developers and designers.
The "the beer" series is the result of a collaboration between craftsmen who share the same passion for craftsmanship and technology.
The glass is designed to match each of COEDO's six beers.
The "koiki koiki" is a simple tumbler with the symbolic green color of Maribana elegantly decorated on the bottom. The classic shape of the beer glass also makes it suitable for a variety of ways to enjoy and drink.
With the MARIHANA, we recommend changing the pouring method to suit your mood. Enjoy it with a small, stylish outfit while controlling the change in mouthfeel and expression of the drink by carbonation and bubbling.
********************
Sghr × COEDO The Beer Series "koiki koiki for Marihana
Product details0
Marihana-
Ingredients: Malt (including wheat malt), hops
Beer style: Session IPA
Alcohol content: 4.5%
Content: 333ml bottle
Number of bottles: 1
Shelf life: 180 days from production
Storage method: Keep in a cool dark place and out of direct sunlight.
Sghr Sugahara "koiki koiki"
Size: 64 x 130H, 230ml
********************
Shipping Information
Please note
Please enter the expected delivery date and desired delivery time in the remarks column when you place your order.
Orders are usually shipped within 7 business days of placing an order. (Closed on Saturdays, Sundays, and holidays)
In the case of pre-ordered items, the order will be shipped within 7 business days from the scheduled shipping start date.

In the case of payment by convenience store or bank transfer, the order will be shipped after the payment is completed.
Packing and Noshi
Packing Information
We will affix the invoice slip directly to the product.
If you do not wish to have the invoice slip directly affixed, such as for use as a gift, please enter "double wrapping request" in the remarks column.
Double wrapping" means wrapping the product with plastic wrap and affixing the invoice slip on top.
About Noshi
Please specify at checkout if you wish to receive a noshi gift.
We do not offer message cards. Please understand.