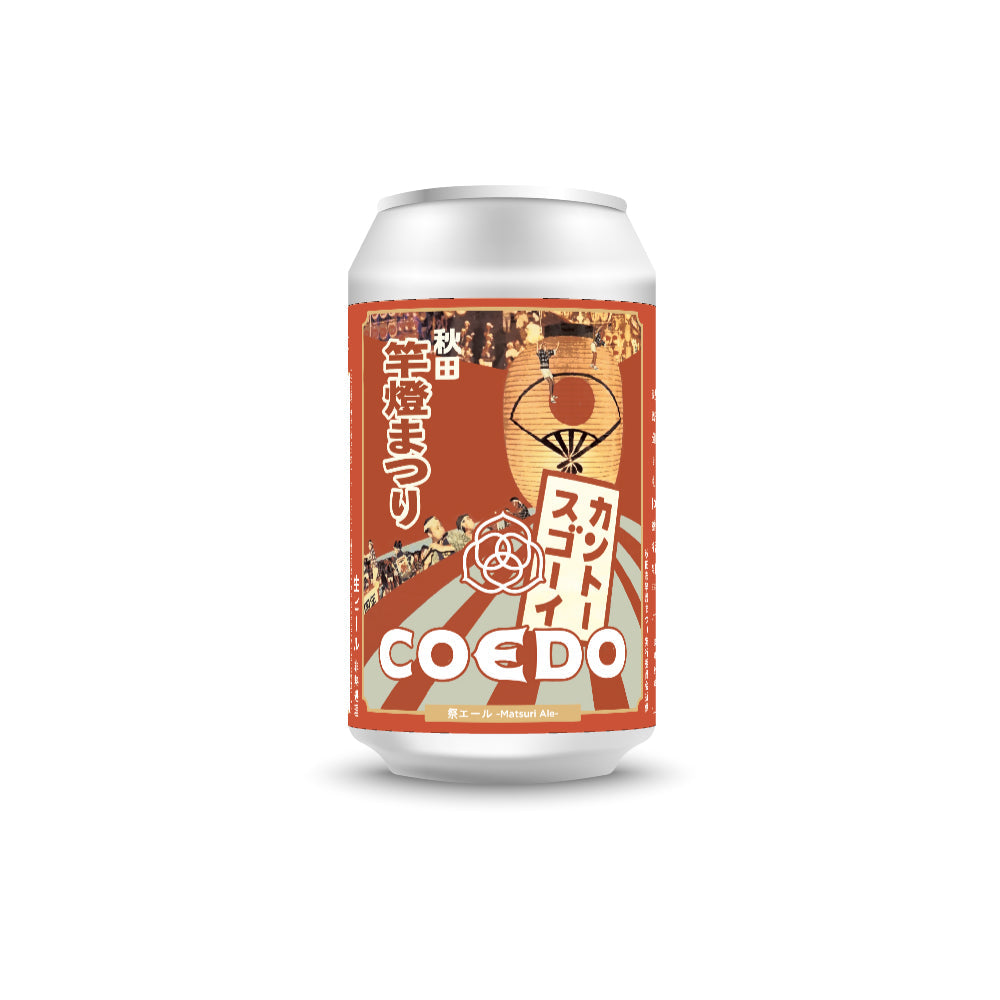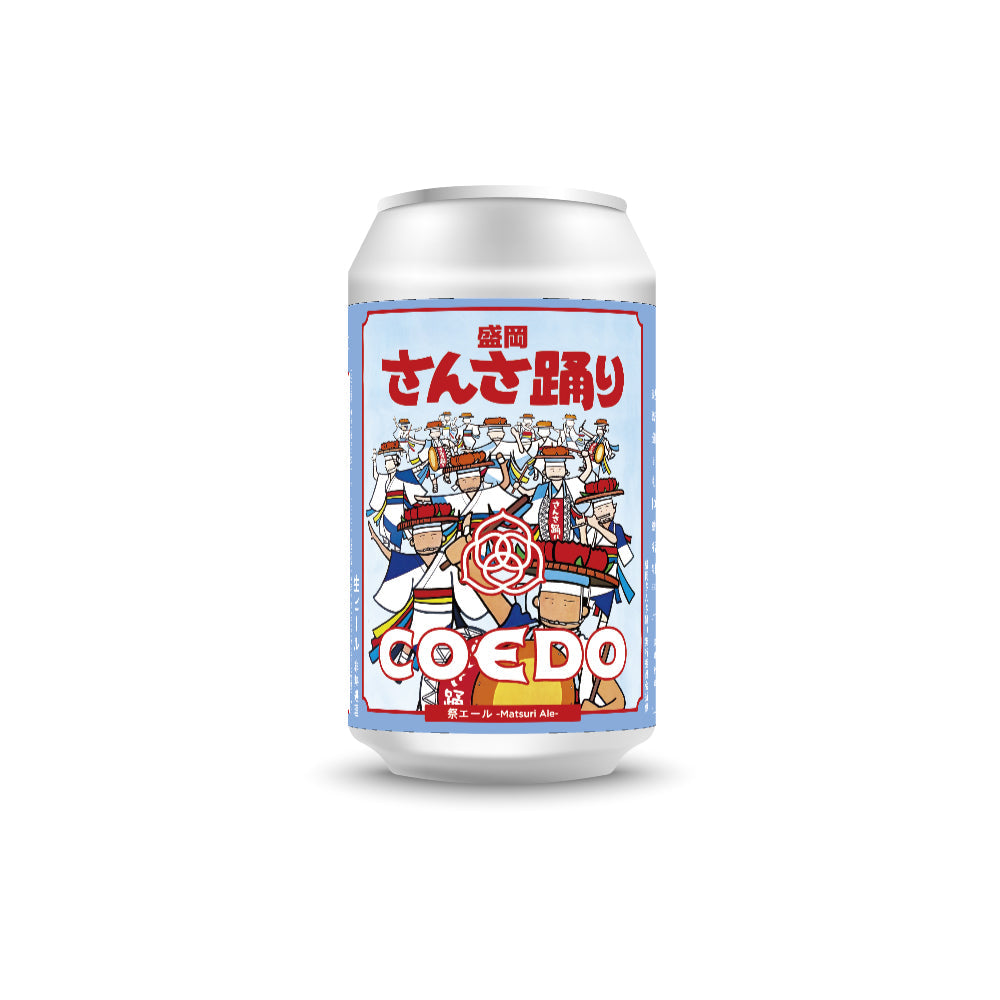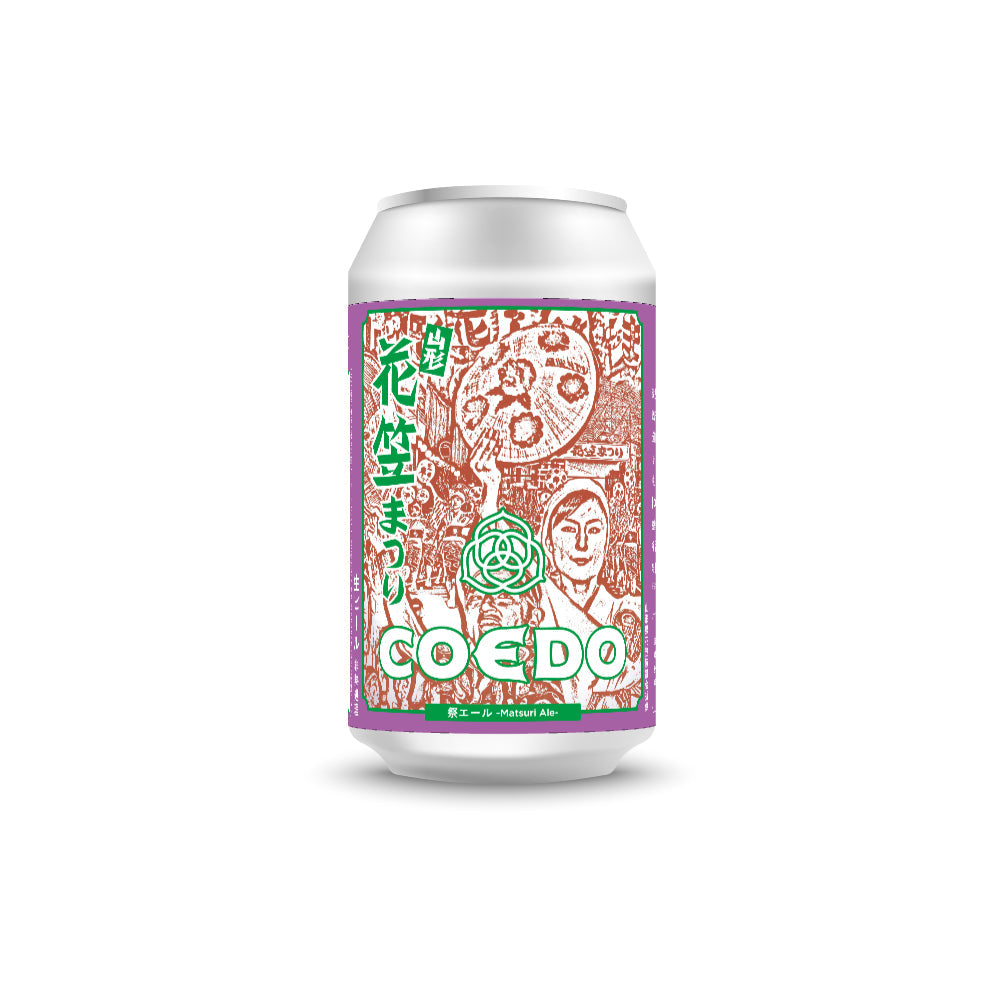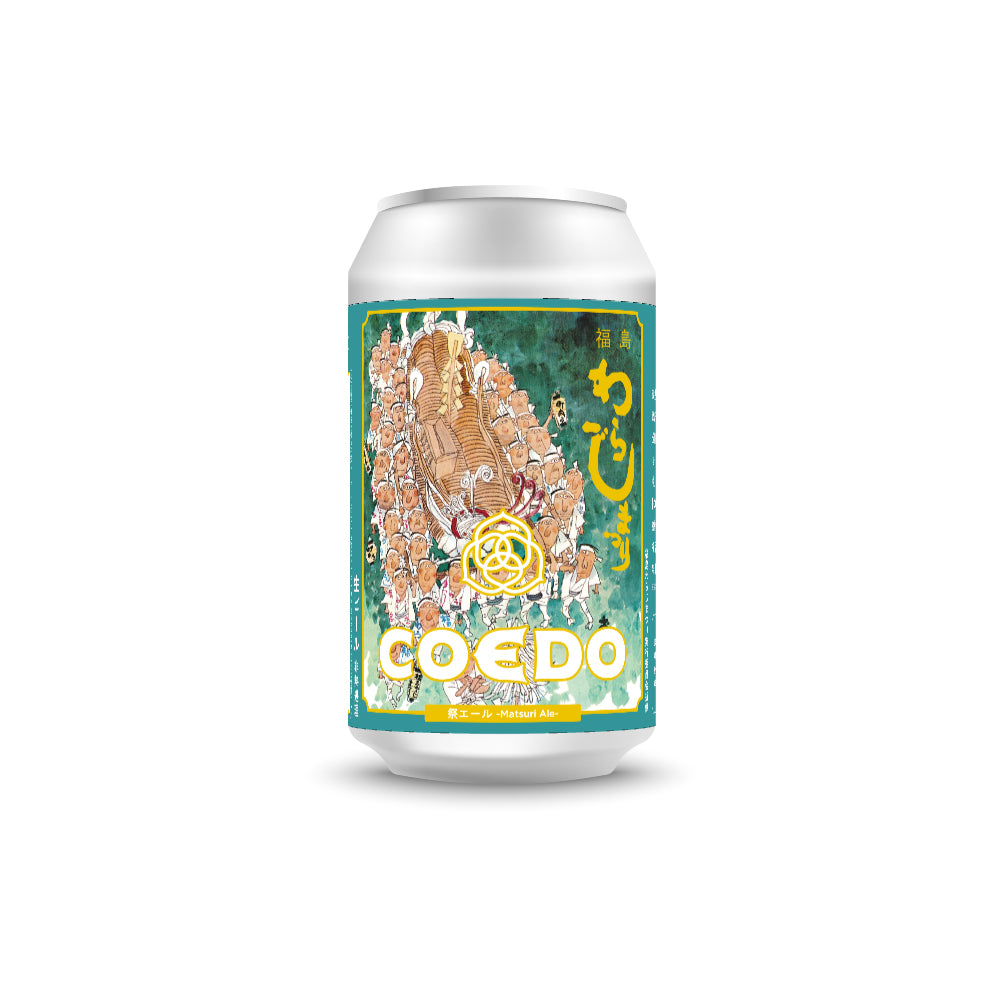 《2021年発売》『祭エール -Matsuri Ale-』(東北6県)
Matsuri Ale" was specially brewed to support and pray for the revival of festivals in six prefectures in Tohoku that were cancelled last year due to the spread of the new coronavirus.
********************
Matsuri Ale - Matsuri Ale - (Aomori, Akita, Iwate, Yamagata, Miyagi, Fukushima)
Ingredients: malt, rice*, hops
Beer Style: Pale Ale with Rice
Alcohol Content: 5.0%
Specifications: Can 350ml
Shelf Life: 180 days from manufacture
Storage Method: Keep in a cool dark place out of direct sunlight.
*The rice used differs corresponding to each prefecture. The production areas are as follows:
・Aomori Nebuta Festival = Bolt from the blue
・Akita Kanto Festival = Akita Komachi
・Morioka Sansa Odori = Golden Wind
・Fukushima Waraji Festival: Ten no Tsubu
・Sendai Tanabata Festival = Dateshomu
・Yamagata Hanagasa Festival = Tsuyahime
********************
About Matsuri Ale
The bright, pale golden color, clean bitterness, and soft aroma of traditional European noble hops are balanced with a refreshing taste by the use of rice.
The labels use poster data from each of the previous festivals.
▽"Matsuri Ale-Matsuri Ale" as a COEDO Yell Project
In 2020, festivals across Japan were forced to cancel due to restrictions on people's interaction with each other following the government's request following the spread of the new type of coronavirus.
With many people feeling a sense of loss, we wondered if it would be possible to develop a special brewed craft beer "Matsuri Ale" in support of festivals and to pray for their revival, and donate a portion of the sales to the next festival.
And so, Coedo Brewery has decided to launch the "COEDO MATSURI YELL PROJECT" to support festivals that have been canceled throughout Japan, starting with the Kawagoe Festival as the first step. We will brew a special ale beer with the theme of local rice, which is one of the manifestations of the spirit of Japanese festivals, in order to send a YELL ale for the revival of festivals in the future.
We will donate 20 yen per bottle for the festival.
▼LINK
COEDO NEWS "Development of "Matsuri Ale -Matsuri Ale-", a craft beer to send YELL with ALE speciallybrewed for each prefecture in support of festivals in 6 prefectures in Tohoku -Part of the sales will be donated for holding festivals in the next year."
https://www .coedobrewery.com/jp/news/7193/
Festival Ale -Matsuri Ale- on its launch
We never imagined that our lives and work would be so affected by the plague in modern Japan.
In this "new normal" environment, many people are feeling a sense of stagnation, frustration, and loss.
We wondered if there was anything that we, as a community-based craft brewery, could do to help in some small way.
I believe that beer has a magical power to connect people.
We hope that everyone will enjoy the beer with a smile on their faces.
We sincerely hope that this year's festival will be a success.
(Shigeharu Asagiri, President, Coed Brewery, Kyodo Shoji Co.)
Shipping Information
Please note
Please enter the expected delivery date and desired delivery time in the remarks column when you place your order.
Orders are usually shipped within 7 business days of placing an order. (Closed on Saturdays, Sundays, and holidays)
In the case of pre-ordered items, the order will be shipped within 7 business days from the scheduled shipping start date.

In the case of payment by convenience store or bank transfer, the order will be shipped after the payment is completed.
Packing and Noshi
Packing Information
We will affix the invoice slip directly to the product.
If you do not wish to have the invoice slip directly affixed, such as for use as a gift, please enter "double wrapping request" in the remarks column.
Double wrapping" means wrapping the product with plastic wrap and affixing the invoice slip on top.
About Noshi
Please specify at checkout if you wish to receive a noshi gift.
We do not offer message cards. Please understand.