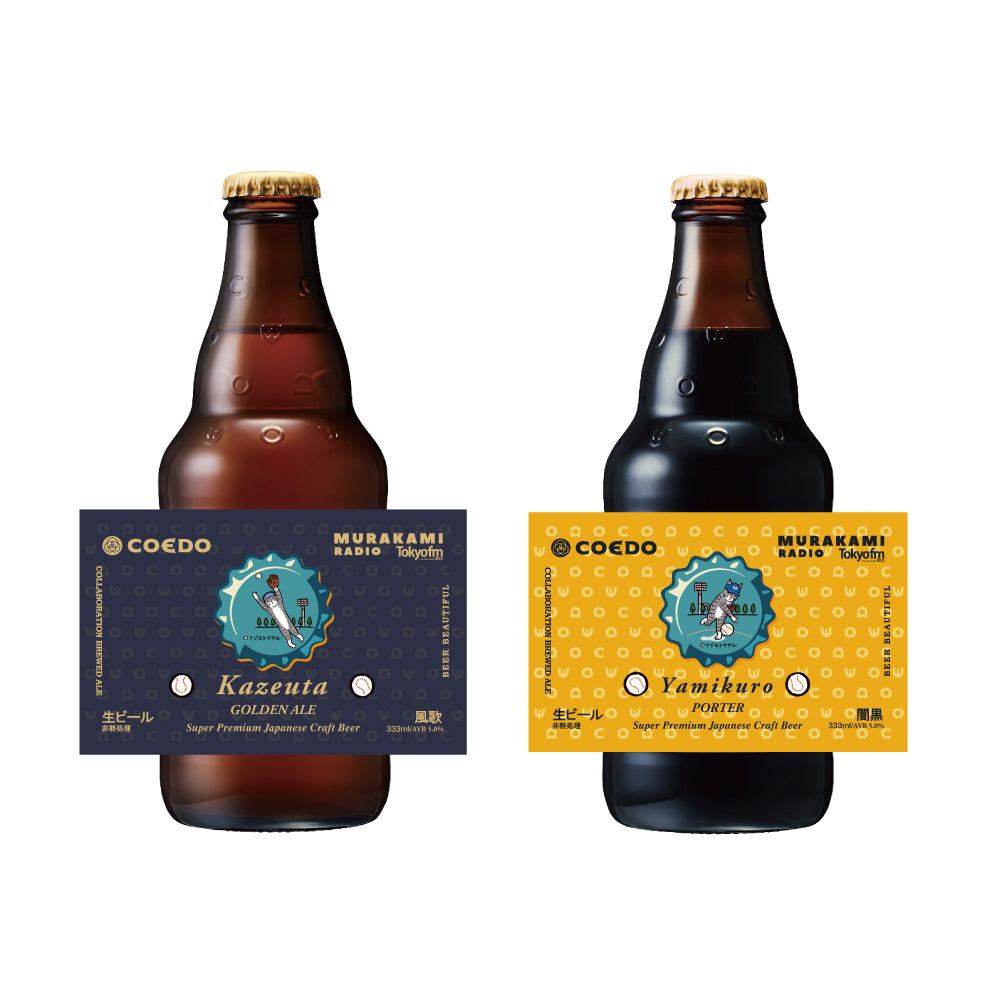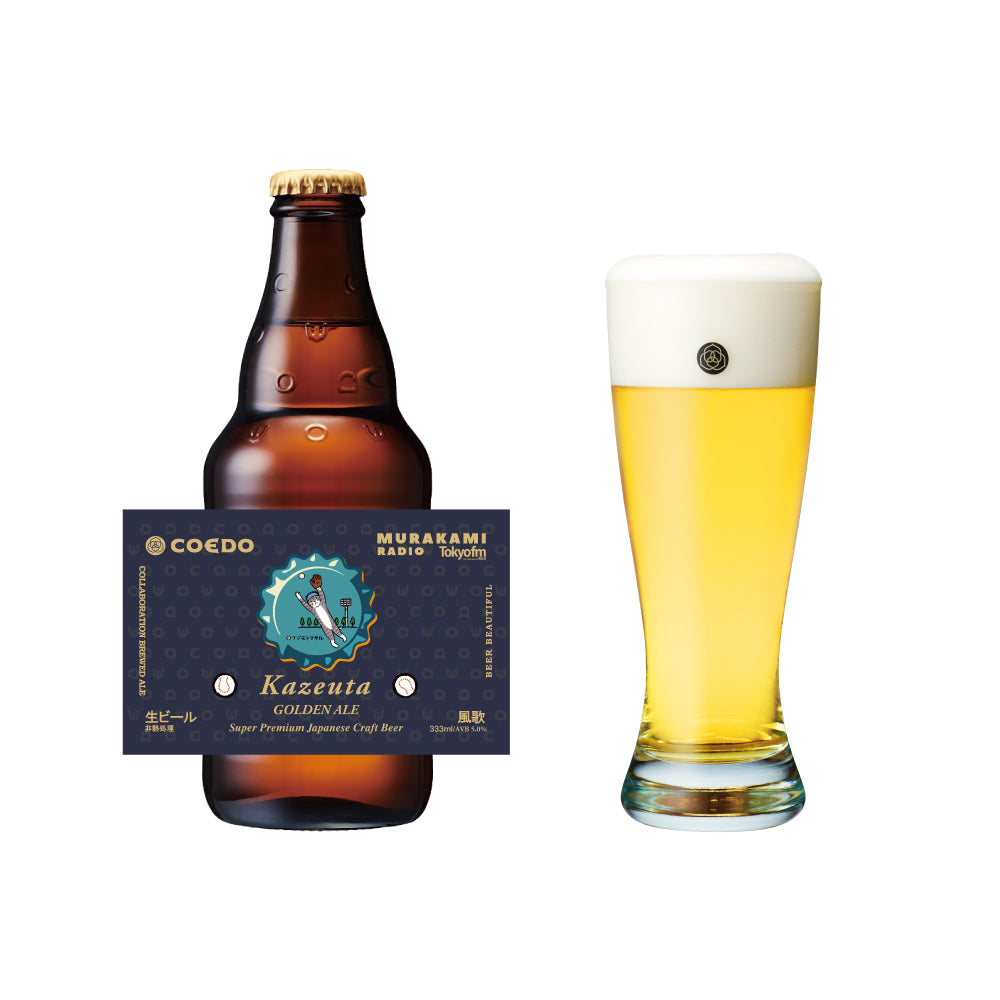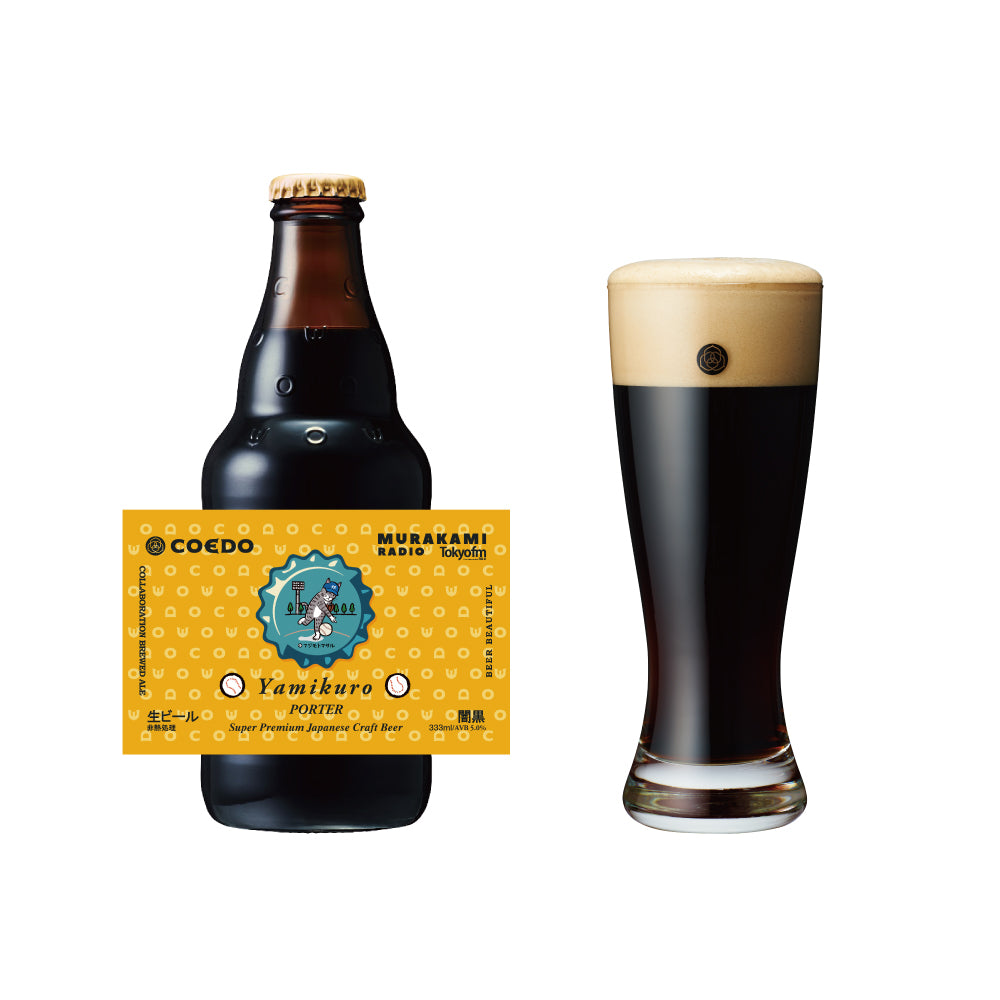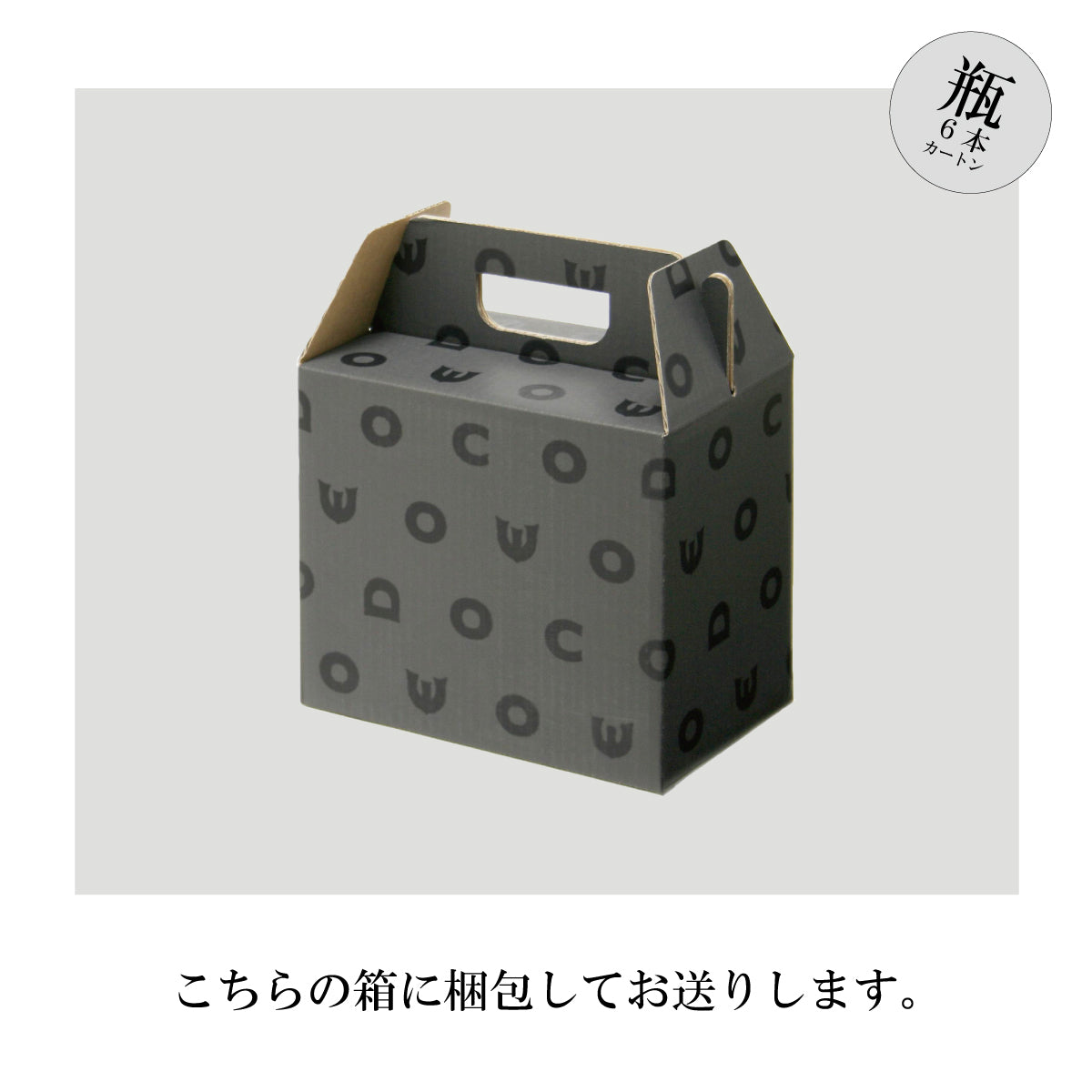 《2021年発売》【村上RADIO × COEDO】
2 The [Murakami RADIO x COEDO] series was released in 021.
In response to the many messages from our customers, we have decided to re-brew this series, We have decided to re-brew the series!
In collaboration with author Haruki Murakami and the radio program "Murakami RADIO" (TOKYO FM), on which Murakami serves as DJ, we have brewed a special beer based on each other's ideas.
Mr. Murakami tasted a variety of COEDO beers of different flavors before deciding on the direction to take, and COEDO's beer craftsmen created an original recipe.
Please enjoy "Kazeuta" and "Yamikuro", which are even more polished than last year's.
▶Click here for the JOURNAL article on last year's release.
Kazeuta"
is a golden ale style named after Haruki Murakami's novel "Hear the Wind Sing". Pale gold with pure white foam, richness and sweetness from the malt, with light fresh hop aromas of floral, citrus, pine and cypress. It has a refreshing, clean mouthfeel that you will never get tired of.
Yami Kuro-Yamikuro-
This porter style is named after "Yami Kuro" in Haruki Murakami's novel "The End of the World and the Hard-Boiled Wonderland". It has a calm, gentle black color with a soft brownish-white foam, blended with multiple malts, and a savory malt richness reminiscent of cacao and coffee, with subtle citrus and herbal hop aromas.
Murakami RADIO" ~October Music Fest. Original Tumbler
Original TOKYO FM goods featuring the main visual of TOKYO FM's "October Music FEST.", a collaboration between Murakami RADIO and COEDO. Please pour your wind song into the original tumbler and enjoy the October Music FEST. even more.
About Haruki Murakami
Haruki Murakami was born in Kyoto in 1949. While a student at Waseda University's School of Letters, he opened a jazz cafe in Kokubunji, Tokyo. After graduating from university, he made his debut as a writer in 1979 with "Listen to the Wind Sing" (Gunzo New Writer Award). Norwegian Wood" (1987) became a million-seller. His major works include "Kafka by the Sea" and "1Q84.
What is Murakami RADIO?
A popular radio program in which novelist Haruki Murakami personally selects songs and serves as DJ. The first episode went on the air in the summer of 2018, the year before the 40th anniversary of his debut as a novelist (on TOKYO FM and 38 other JFN stations), and is currently broadcast on the last Sunday of every month. 28 episodes have been broadcast by September 2021.
Haruki Murakami, who has never appeared on TV, radio, or other audio media before, speaks to listeners in his own voice and chooses "special music" with his own unique episodes for "Murakami RADIO," which has been supported by literature and music fans and has become very popular. The radio program has become popular among literature and music fans alike.
https://www.tfm.co.jp/murakamiradio/
********************
Murakami RADIO x COEDO
Kazeuta" Ingredients: malted barley, hops
Ingredients: malt, hops
Beer style: Golden Ale
Alcohol content: 5.0%
IBU: 16.9 (IBU is an international unit for beer bitterness)

Yamikuro" (dark black)
Ingredients: Malt (including wheat), Hops
Beer Style: Porter
Alcohol Content: 5.0%
IBU: 25.1 (IBU is an international unit for beer bitterness)

Murakami RADIO" ~October Music Fest. original tumbler
Material: Glass
Size (maximum diameter x height): 7.7mm x 15.2mm
Capacity: approx. 435ml
Dishwasher and dishwasher safe (hand washing recommended)
Double packaging is not available due to the limited edition nature of this product.
********************
Shipping Information
Please note
Please enter the expected delivery date and desired delivery time in the remarks column when you place your order.
Orders are usually shipped within 7 business days of placing an order. (Closed on Saturdays, Sundays, and holidays)
In the case of pre-ordered items, the order will be shipped within 7 business days from the scheduled shipping start date.

In the case of payment by convenience store or bank transfer, the order will be shipped after the payment is completed.
Packing and Noshi
Packing Information
We will affix the invoice slip directly to the product.
If you do not wish to have the invoice slip directly affixed, such as for use as a gift, please enter "double wrapping request" in the remarks column.
Double wrapping" means wrapping the product with plastic wrap and affixing the invoice slip on top.
About Noshi
Please specify at checkout if you wish to receive a noshi gift.
We do not offer message cards. Please understand.