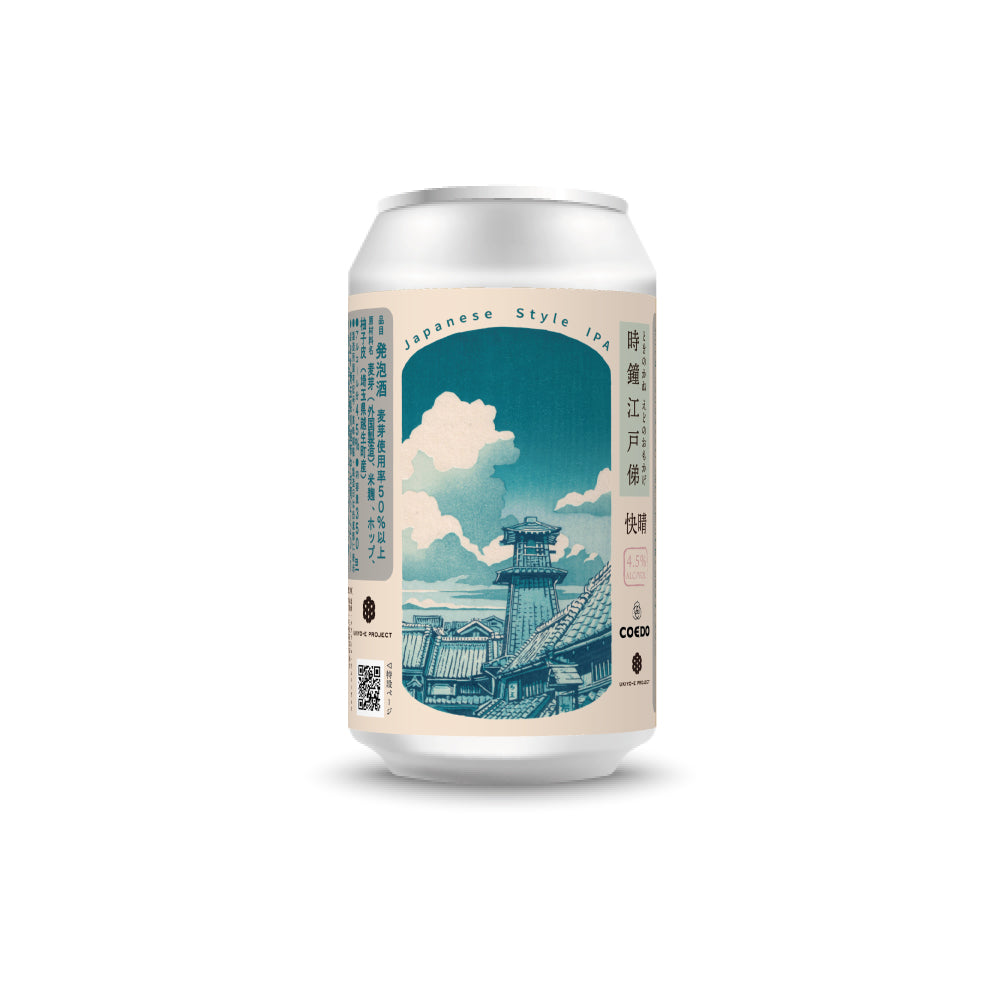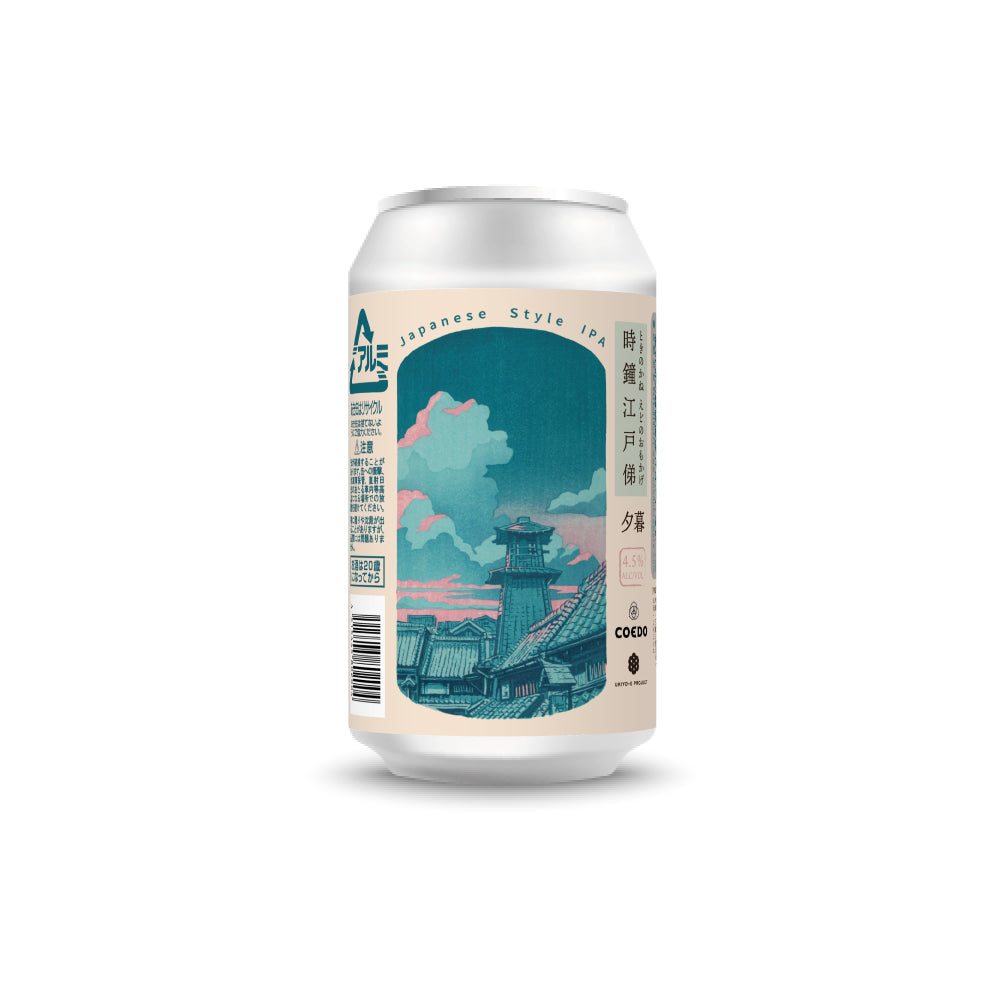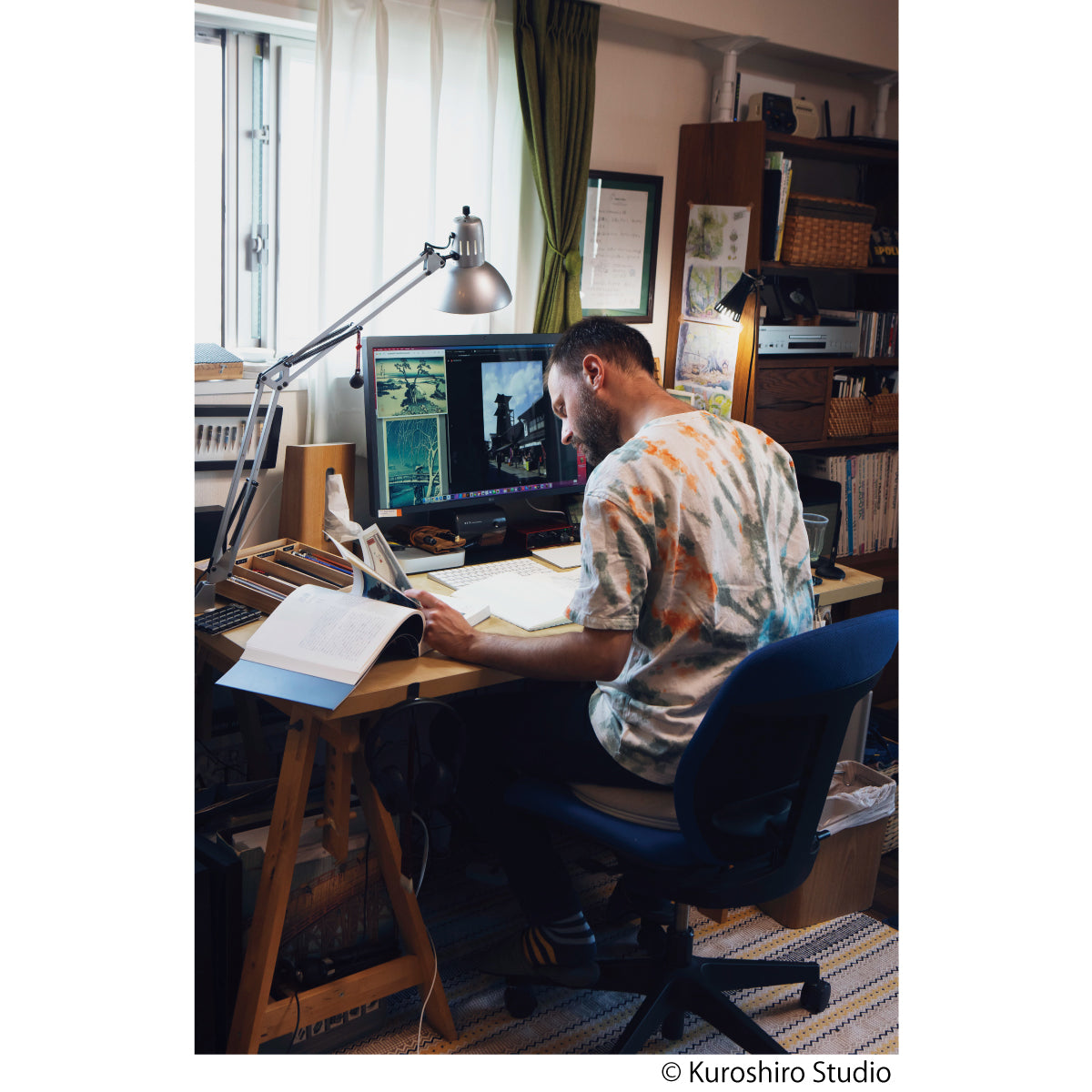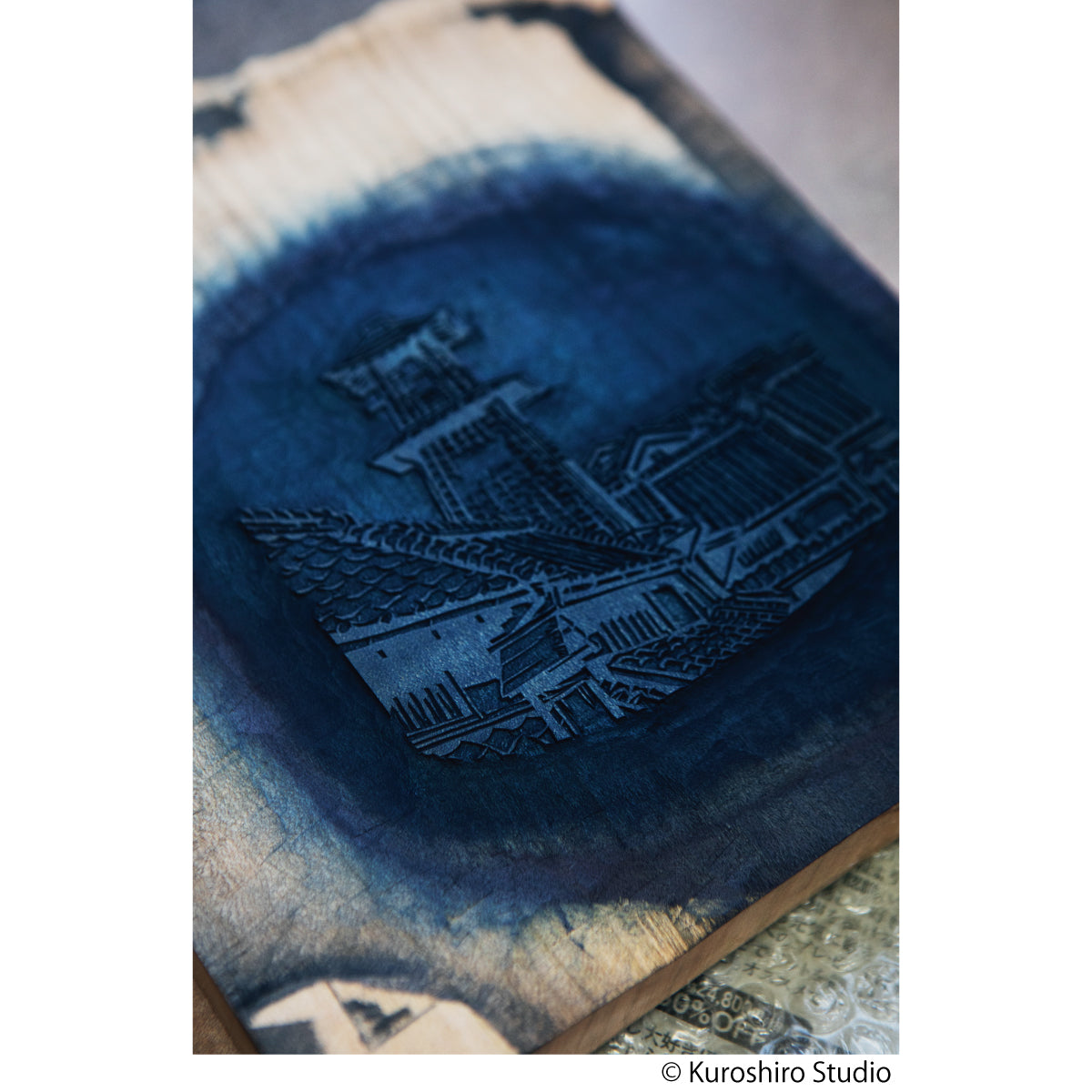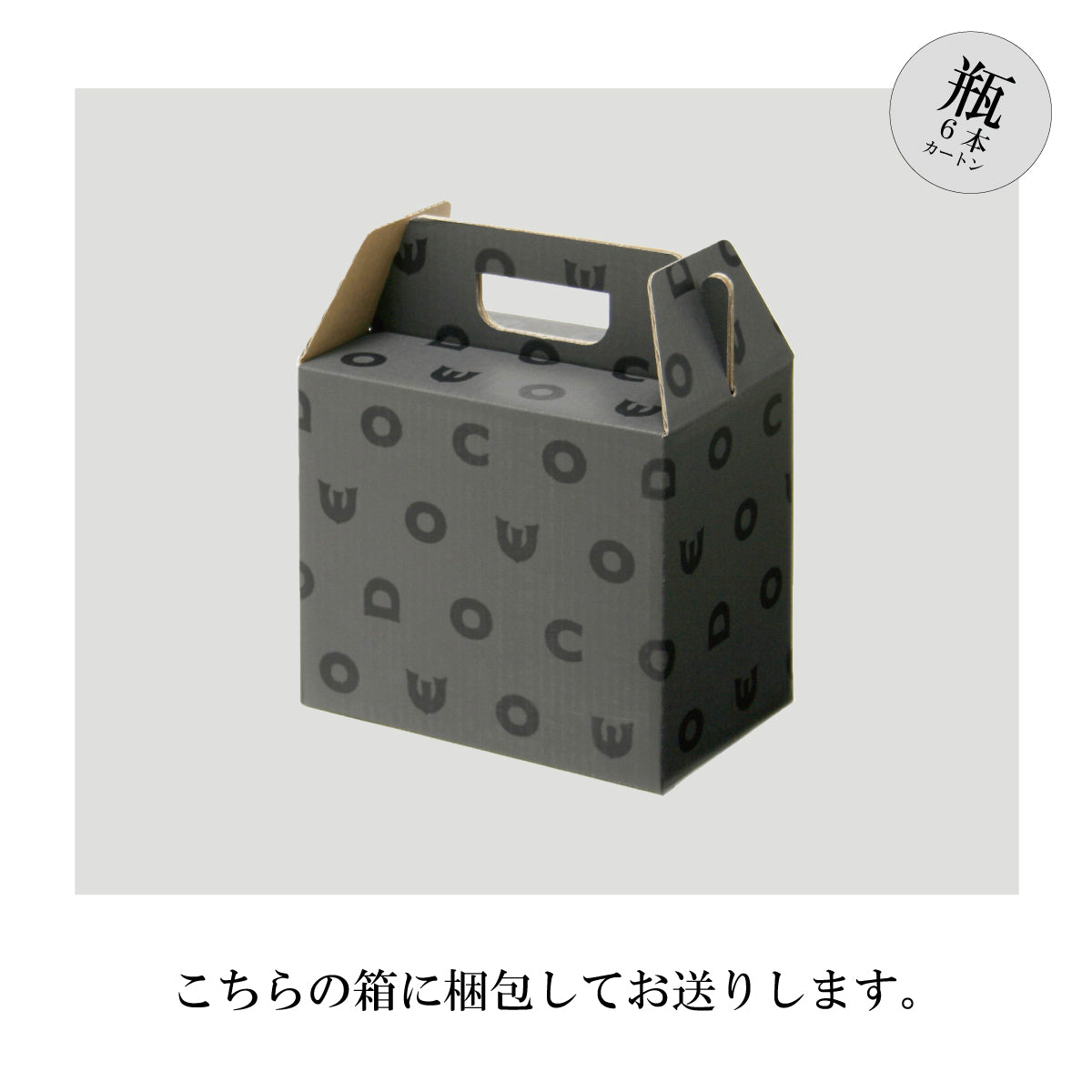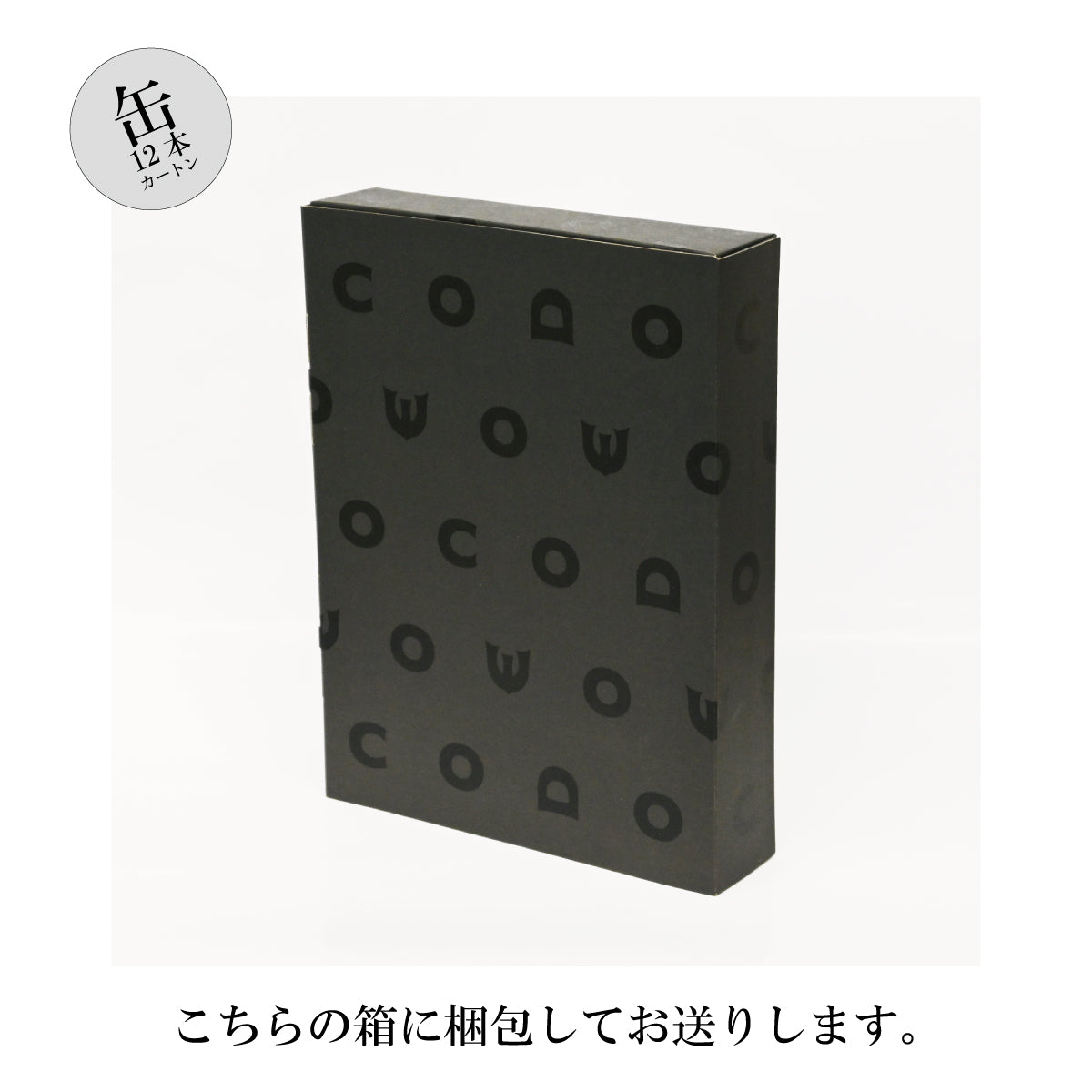 【UKIYO-E PROJECT×COEDO】『時鐘江戸俤(ときのかね えどのおもかげ)』
This is a collaborative project with "UKIYO-E PROJECT", a project to pass on the cultural and advanced techniques of Ukiyo-e craftsmen to future generations by conveying their creative and living techniques of expression.
Using the bell of time, the symbol of Kawagoe, the place of our beginnings, as a motif, Mateusz Urbanovich (artist), Senrei Sekioka III (engraver), and Tatsuya Ito (printer) will create ukiyoe that depict two different times, "clear sky" and "dusk," and will present the completed ukiyoe along with the efforts and Inspired by the concept and the efforts of the UKIYO-E PROJECT, COEDO Brewer Akito Ninouchi wrote the recipe and the four craftsmen created an original "Japanese Style Brut IPA".
The label design incorporates the two ukiyoe prints of the time, "Kaisen" and "Yugure," on a single label. Regardless of the time of day, you can enjoy a 350ml can of this beer with its sharpness and hop aroma, while slowly savoring it and thinking about a moment of summer in Kawagoe.
About ▼UKIYO-E PROJECT
"UKIYO-E PROJECT" is a project launched in the fall of 2014 to create new demand for the nearly lost skills of ukiyo-e craftsmen and to pass them on to future generations.
The "Ukiyo" in Ukiyo-e means "now" or "contemporary," and just as Kabuki actors were stars in the Edo period, we are collaborating with artists such as KISS, Iron Maiden, and David Bowie, who are stars of "now" in the world, in order to promote Ukiyo-e to the world. The company is also working to promote Ukiyo-e to the rest of the world.
In 2020, the popular artist Mateusz Urbanowicz will join the UKIYO-E PROJECT as a painter to create the first landscape paintings. This new development of Ukiyo-e has been talked about and highly acclaimed around the world, and the works of the UKIYO-E PROJECT are in the collections of the British Museum (London), the Austrian Museum of Applied Arts (Vienna), and the University of Miami Library. In April 2021, the KISS Ukiyo-e "Kissing Four People with a Big Head" by UKIYO-E PROJECT will be published in "Expression and Appreciation" (Kairyudo Shuppan Co., Ltd.), a reference book read in art classes at junior high schools throughout Japan.
Shigeru Shindo, a world-renowned Ukiyo-e researcher, connoisseur, and collector, will participate in the project as an advisor. Craftsmen involved in the production to date include Masumi Ishikawa and Mateusz Urbanovich as painters; Kazuo Watanabe, Fanrei Sekioka III (real name: Yusuke Sekioka), and Nami Sato as engravers; and Hideo Yoshida, Tatsuya Ito, Takuya Okada, and Makoto Nakayama as printers.
0 UKIYO-E PROJECT URL 0
Official website: https://ukiyoe.today/jp
Instagram: https://www.instagram.com/ukiyoeproject
********************
2021 Release》 [UKIYO-E PROJECT x COEDO] "Toki no Kane Edo Omokage (Time Bell Edo Omokage)"
"A Japanese style Brut IPA with a clear golden color and a layered aroma and flavor from five different hops and yuzu that pops in the mouth, and the use of rice malt gives it a dry, light mouthfeel."
Ingredients: malt, hops, koji, yuzu
Beer style: Japanese style Brut IPA
Alcohol content: 5.0%
IBU: 14.5 (IBU is the international unit of bitterness for beer)
Specifications: can 350ml
Shelf life: 180 days from manufacture
Storage method: keep in cool dark place Store in a cool, dark place.
********************
Shipping Information
Please note
Please enter the expected delivery date and desired delivery time in the remarks column when you place your order.
Orders are usually shipped within 7 business days of placing an order. (Closed on Saturdays, Sundays, and holidays)
In the case of pre-ordered items, the order will be shipped within 7 business days from the scheduled shipping start date.

In the case of payment by convenience store or bank transfer, the order will be shipped after the payment is completed.
Packing and Noshi
Packing Information
We will affix the invoice slip directly to the product.
If you do not wish to have the invoice slip directly affixed, such as for use as a gift, please enter "double wrapping request" in the remarks column.
Double wrapping" means wrapping the product with plastic wrap and affixing the invoice slip on top.
About Noshi
Please specify at checkout if you wish to receive a noshi gift.
We do not offer message cards. Please understand.